Invoice Management Guide: 10 Tips for Small Businesses
Processing all invoices generated by your business for all the concerned parties can be a time-consuming task. An efficient invoice management system can save your employees a lot of time. It can also manage the administrative workload and reduce the double handling of documents. Invoice management is the tracking and registering of supplier invoices so that the company has a record of all the invoices that have been generated.
What is invoice management?
Whenever a company procures raw material or buys finished goods from a third party, it also asks for an invoice. After making sure that the invoice is legitimate, the payment is made and the invoice is safely kept in the company records. Subsequently, the problem is that suppliers can generate a variety of invoices. Regardless, the invoices are usually sent to the respected point of contact for that vendor. After that, the invoice is sent over to the accounting department or the finances department.  Invoice management becomes a tedious and time consuming process because the invoices have to be moved around so much.
Manual invoice management process can make the invoicing system even more cumbersome. If the accounting department finds an anomaly in the invoice, the process of sending the invoice back to the supplier is again a lengthy process. Likewise, it is difficult to keep a standard inventory for paper invoices. Which is why, it is extremely troublesome to keep a record of paper invoices.
Who is it for?
Usually, the task of managing the invoices goes to the accounts payable team. The accounts payable team is the one that ensures that invoices are generated and paid on time and that the payment is made to the supplier respectively. The accounts payable team often has to collaborate with other teams to make sure the businesses have what they need.
This can include raw materials, outsourcing services, freelancing services, finished goods, software needs and consultancy services among others. Imagine the kinds of invoices that will be raised for such a variety of needs!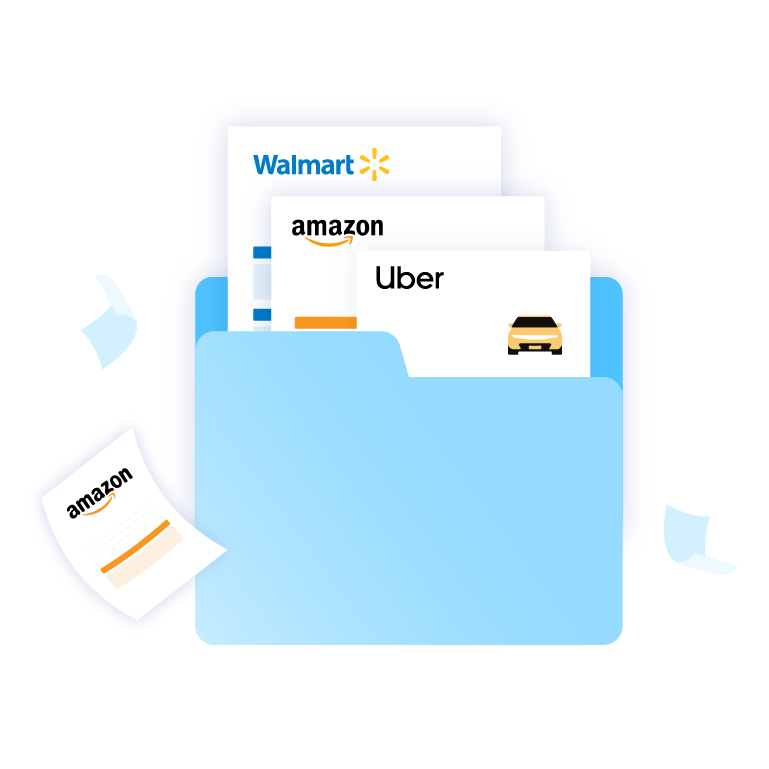 The main job of an accounts payable team is to look for the best discounts and the best businesses for the company to partner with. It also works on improving the company's relations with the supplier to capture better and better discounts in the future.
Day by day, businesses are feeling the pressing need for good invoice management software that will bring top-class automation to their process. Evidently from payment release, supplier functions, customer support, accounting functions, resources handling, purchase management etc, there are online solutions available to automate and manage each and every business service.
An invoice management software can make invoice processing 10x easier while saving you valuable time and money. Invoice management solutions can provide a number of benefits to a business.
Nowadays, you rarely receive hard copies of paid invoices by post. You often receive copies online through email. Small businesses tend to get a print out of these digital invoices for their records. After getting a print out of said invoice, employees are assigned the task of entering the relevant data into a spreadsheet. A printout of that data is then filed into the company's records. This is utterly wasteful. When the world is moving online, why shouldn't your invoice management process?
10 invoice management tips
Here are some tips that will help smoothen and accelerate your invoice management process.
Invest in automated invoice management system
There are two things one needs to worry about when it comes to invoice processing.
One is the cumbersome task of manual data entry. And the second is the double handling of data and unnecessary invoice-related communication.
An automated invoice management system can help solve both of these problems.
Search for a good invoice management software
An efficient invoice management software can most of the times extract data from an invoice on its own. Imagine the amount of work and to and fro of emails that will save the business. It also automatically notifies the manager or the accounting department for approval.
Feed exhaustive data in your invoice management system:
Make a comprehensive list of all the data you require from third party invoices. Here are a few examples: invoice number, invoice date, invoice amount, customer name, payment terms, business name, invoicing template, point of contact, mode of payment (online, cash, cheque), details of payment transaction, product/service being invoiced etc. However, maintaining standard invoicing details for all clients is important for making sure that your data is being useful real time.
Integrate invoice management system with multiple payment solutions
Integrating your invoice management software with an online payments platform will accelerate the process of invoicing even further. Integrating your invoice management software with a payment platform will also save time and help you keep a record of all payments. You will be able to pay faster and you won't have to run to the bank every time a payment needs to be processed.
Automate approval process
With the help of a good invoice management software, you can ask the software to automate approvals based on your business standards. Otherwise, it can send the concerned management notifications for approval. Since everything is online, you can grant approvals from anywhere. This will save a lot of time and administrative delay in approvals.
Sync invoice management software with ERP or accounting tool
Automated syncing of your invoice management software with ERP and accounting tools will remove the process of manually shifting data completely. A good invoice management software today will be able to export error-free data from your books and put it in readable and user friends sheets useful for analytics. Unquestionably, more automation on this front will strengthen your company's billing process.
Come up with an invoice payment system that best suits your needs. Is it more beneficial to do a lump sum payment or to pay in a series of installments?  This can lead to a depletion of cash resources and a lining up of future invoices. Remember to think about what is the right time to pay and convey that to your suppliers, otherwise the suppliers will keep expecting expedited payments from you.
Agree on payment conditions in advance
Miscommunication between parties about invoice generation and payment can lead to a lot of bottlenecks when it comes to invoice clearing. Make sure you have agreed on the terms of payment with the concerned companies before you pay. It is also important to regularly update your policies for parties that you have been in business with.
Designate accounts payable and accounts receivable days
A number of small businesses make it a habit to receive payments on certain days of a week only and similarly with payments that go out. This lets the accounts payable team double up as the accounts receivable team as well. Not only is the invoice workload reduced, it ensures that the cash flow is smoothly managed as well. Invoicing only on particular days can help get the business get into a routine that is easy to follow and saves time.
Conduct regular audit on books
It is of utmost important to keep monitoring the invoice management system at regular intervals once you have everything in place. Audit the system if you see patterns of unhealthy cash flow. Are electronic payments working, should you be looking elsewhere? Is your processing system accurate, or are there unnecessary delays? Has a supplier submitted duplicate invoices? Can your bring in more automation to the account clearing process? These are some questions you should keep in mind at all times.
Should you manage your invoices in Excel?
Excel is a great software that can help you manage your invoices more efficiently if you are running a small and growing business. Excel's in-built tools provides a lot of benefits for swift invoicing. It also has certain pre-fix templates to help you address your invoicing needs. Moreover, data from your invoices can be manually entered into these templates or your invoice management software can directly feed this data into the invoices sheet. Specifically, it can help you keep a track of all the invoices that have been paid in the past and the payments that remain to be paid.
However, when it comes to companies that are large scale, Excel does not provide enough benefits. Even though some of its features are specifically designed to help you with processing, it does not provide the level of automation an invest management software can provide. The lack of standardized reports in Excel hurts the invoice management processes.
Why do you need an invoice management software?
Yes! Whether you are a small and growing company with only a handful of customers or a large scale corporation with a big customer base, invoice management software will make the process of invoice management much easier for you. There are multiple benefits of a good invoice management software.
It can help you keep a track on invoices that have been paid and the ones that you have to pay. Correspondingly the software allows you to schedule payments on invoices helping you clear your invoices according to your business needs. Invoice management also makes invoice approval processes much easier and electronic.
It moves the invoice management system online, saving on a lot of paper waste. The data on the invoices can be saved more efficiently with an invoice management software. You don't have to waddle through files and files of invoices to look for one invoice.
It can help you keep a track on companies who are providing invoices swiftly and the ones that are giving better discounts. It can also be integrated with other online softwares to make this the one-stop platform for all your invoice related needs. Because everything is saved online, you can access data from anywhere and everywhere as well.
It makes your data error free with zero risk of duplicate invoices landing in your records. The cost of a good invoice management system is much less than the cost it will help you save, by saving the time of your employees and reducing the workload of your financial department. It will streamline the processes of invoice clearing and invoice approval.
Conclusion
Mishandling of invoice data by any person can lead to costly errors. Markedly a lot of amount of money is spent when a bill or invoice is lost, an inaccuracy goes unspotted or when internal audits are not conducted properly. To ensure a healthy flow of cash throughout the year, it is important to invest in a good invoice management system.
Don't forget to share
Top articles to read next