Receipt Organizer Software: The Top 6 Products On The Market
If you're a freelancer, self-employed, small business owner or a bookkeeper, you know that organizing receipts can be a pain.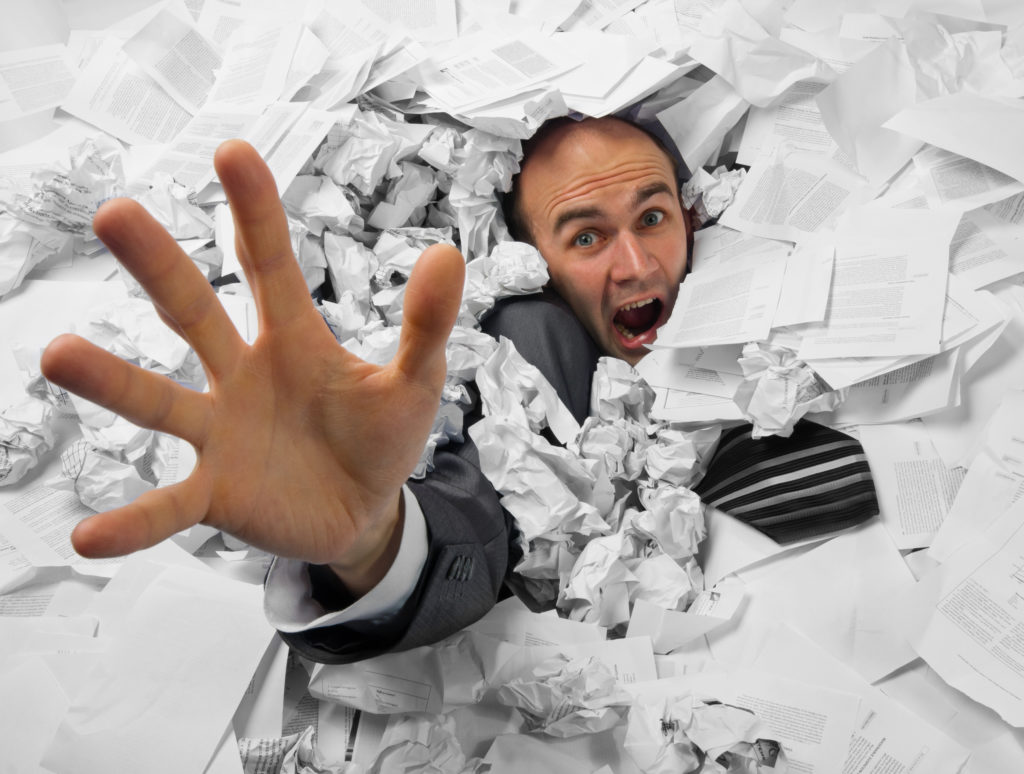 Whether you need to manually scan thousands of new receipts or organize your existing invoice library, you're going to want to find a method that can save you time and money. Fortunately, receipt organizer software is a great way to keep your receipts stored and organized digitally. So, let's take a look at the top 6 receipt software products on the market! 
6 Best Receipt Organizer Software Products on the Market
We've developed this list based on available market research. This data enables us to create a process for evaluating the quality of each product. Every receipt software on this list will be tested based on the quality and breadth of its automated processes, its compatibility with other business software, its pricing, as well as its user interface (UI). Hopefully, one of these digital receipt apps will make your life just a little bit easier!
WellyBox
WellyBox is an automated expense management system that can find receipts in different locations. For example, WellyBox can quickly scan any synced email accounts to find every invoice and receipt. Then, the receipt organizer software digitally stores all of these receipts and invoices to classify each document and organize them based on customizable criteria. 
WellyBox is extremely affordable, with the standard plan starting at just $6 per month. Additionally, WellyBox offers a free version for freelancers. This works well for freelancers who have a small number of receipts and need to stick to a budget. Even if you need to scan dozens of invoices per month, WellyBox's Business Plan only costs $15 per month.
Finally, the WellyBox software can be synced with Dropbox, QuickBooks, and SAP Concur to help keep you updated on your expenses. In short, WellyBox creates and organizes your entire receipt library in a matter of minutes! However, remember that WellyBox is not a physical receipt scanner. You will still need to upload images of any paper receipts to your email account(s) before WellyBox can organize them.
Expensify
Expensify's small business receipt organizer comes with various pricing plans to meet your needs. Individuals can use the service without paying the monthly subscription fee for up to 25 receipt scans per month. Even if you do need to pay, Expensify's plans range from just $4.99 to $9 per month. 
If you're looking for receipt scanning software that can also organize your receipts, then Expensify is a great option. You can simply snap a pic of your receipt and have it automatically uploaded into the system. However, you will have to manually input some data so that the software can correctly store your receipts. 
Thankfully, Expensify integrates with dozens of popular business and accounting programs like QuickBooks, Xero, and NetSuite. This means that you can easily track and view an expense report from the software of your choosing. All you have to do is start uploading and labeling receipts, and Expensify does the rest!
Divvy
Divvy is an all-in-one expense management and receipt scanning software. One great thing about Divvy is that it's absolutely free! However, you will be required to use a Divvy card and account to make business-related purchases. You can use other receipt scanning software in tandem with Divvy, but most of the expense management happens within Divvy's system.
While the obligation to use a new card and account may turn some away, there are still plenty of reasons to check out Divvy for your next accounting software. It has a top-of-the-line UI that is easy to use and can even make budgeting fun! Additionally, Divvy's digital receipt app makes it easy to view and manage your receipts on the go.
Shoeboxed
The Shoeboxed receipt organizer is specifically designed for accountants, freelancers, and small businesses who are drowning in physical receipts. The software doubles as a receipt scanner and manager, making it one of the most versatile products on this list. With Shoeboxed, you can mail your receipts directly to a Shoeboxed facility to have them scanned and organized.
While it may seem outdated (and risky) to physically mail your receipts to a third-party receipt scanning facility, Shoeboxed also allows you to upload your receipts via email or the mobile app. However, each plan has a limited number of digital document uploads per month, so if you have a lot of receipts to get through quickly, you may have to break out the stamps and envelopes.
It's also important to note that this is one of the most expensive receipt software products on this list. Plans start at a "discount" rate of $18 per month — if you agree to an annual contract. The larger plans go up to $36 and $54 per month, respectively. In short, Shoeboxed is primarily designed for accountants who manage hundreds of physical or digital receipts per month and are willing to pay more to ensure that they're prepared for an IRS audit.
Zoho Expense
Zoho Expense is a digital receipt organizer that capitalizes on freelancers who like to keep things mobile and user-friendly. The Zoho Expense mobile app allows you to scan receipts and manually organize each one as you see fit. You can also send your digital receipts to the Zoho Expense software via email and sync the data with various small business programs.
One of the best features of Zoho Expense is its storage capacity. Most receipt software products put a limit on the number of documents you can upload per month. With Zoho Expense, storing receipts and viewing your expense reports is much simpler. Instead of scanning a certain number of receipts per month, you pay for a plan with a set amount of storage space (5 GB and above). Since most receipt images take up a very small amount of space, Zoho Expense allows for a lot more receipt scanning and storage.
Zoho Expense also has some of the best pricing options available. The Base plan is free, the Standard plan is just $5 per month, and the Enterprise plan is just $8 per month. So, if you want to manage your receipts on a budget and don't mind doing some of the work yourself, Zoho Expense offers some great deals.
SAP Concur
SAP Concur provides a wide range of large and small business solutions. Many of SAP's receipt organization products are designed for business travelers or businesses managing a high volume of receipts, invoices, and reimbursement requests. As a result, the SAP Concur digital receipt organizer can manage a lot of documents coming from a wide range of sources.
Unfortunately, SAP Concur is not as transparent about its pricing structure as many other brands. You will need to contact SAP Concur directly with information about your specific needs to request a price quote. Since SAP Concur is generally designed for business travelers and businesses, it's safe to assume that their pricing structure is not as competitive as some of the other software products on this list.
That said, SAP Concur gives you a bird's eye view of your expense reports and business finances. By organizing your receipts and providing weekly expense reports, SAP Concur can provide the most useful and up-to-date information. Not only does this allow you to organize your receipts, but it also gives you the power to make data-driven decisions and track the growth of your business over time.
Additionally, SAP Concur offers integration with various business products, including QuickBooks and Xero. SAP Concur is even compatible with other receipt software products like WellyBox.  
Which Receipt Organizer Software Is Right For You?
It's important to note that many receipt scanning software products and receipt organizer products appeal to varied needs and tastes. For example, many freelancers are just looking for a cheap, DIY receipt manager. Alternatively, many business owners want something more robust and automated. 
It's also important to remember that some software is strictly designed for receipt scanning. Other software can organize receipts, but has no internal scanning capabilities. Finally, certain software products combine both receipt scanning and organizing.
So, if you're still unsure of which software to pick, here are a few final thoughts to help you make a decision:
WellyBox

– WellyBox is ideal for freelancers and small business owners, as well as bookkeepers and accountants who want to automatically collect, store, and organize their receipts spread out across various sources.

Expensify

– Expensify works well if you want one of the best receipt scanners on a limited budget.  

Divvy

– Divvy is best if you don't mind overhauling your current business account processes to manage your receipts for free.

Shoeboxed

– Shoeboxed is best for those who are willing to spend a little more to be "audit-ready."

Zoho Expense

– Zoho Expense works for freelancers on a budget who don't mind using a "DIY" receipt scanners.

SAP Concur

– SAP Concur is best for businesses that manage a large number of receipts and have specific needs that cannot be met by other software.
We hope you found this list of the top 6 receipt organizer software products useful! If you'd like to learn more about shopping for receipt software, contact the experts at WellyBox today!
Don't forget to share
Top articles to read next