How to Write and Send an Invoice Email with a Template?
In this article, you'll learn how to write and send an invoice email with a template and save time

Maintaining a steady cash flow while running small businesses or working as a freelancer can get challenging unless you get paid for the project in time, every time. Presently the best and arguably the most reliable method to receive payment after doing the client's work is sending an invoice via email.
Certainly, Small business owners or freelancers can easily send an invoice via physical mailing service or email. Generally, it is a good idea to send an invoice via mail as it avoids the risk of getting lost or delayed and eliminates the tedious process of tracking receipts.
While writing and sending an invoice for payment might seem daunting for someone just starting, this article will help break down the process and make it seem like a breeze.
What is an invoice email?
Chiefly an invoice email is an electronically generated mail containing an invoice as an attachment and a cover letter to the client requesting payment. Undoubtedly it ensures that the service providing small business or freelancer receives payment on time.
An invoice email must be concise, descriptive, and informative. Thus, small businesses must use an invoice to limit outstanding payments and ensure a steady cash flow potential. Freelancers who haven't sent an invoice email should consider looking for freelance work on online job marketplaces like Jooble.
How did invoice email change in 2023 (after covid-19 started)?
Before COVID-19, many influential companies used postal services to send invoices via mail or courier.
However, the thinning of postal services due to the pandemic and lockdowns in several countries has forced the companies to shift to sending an invoice via email to combat the changing situation.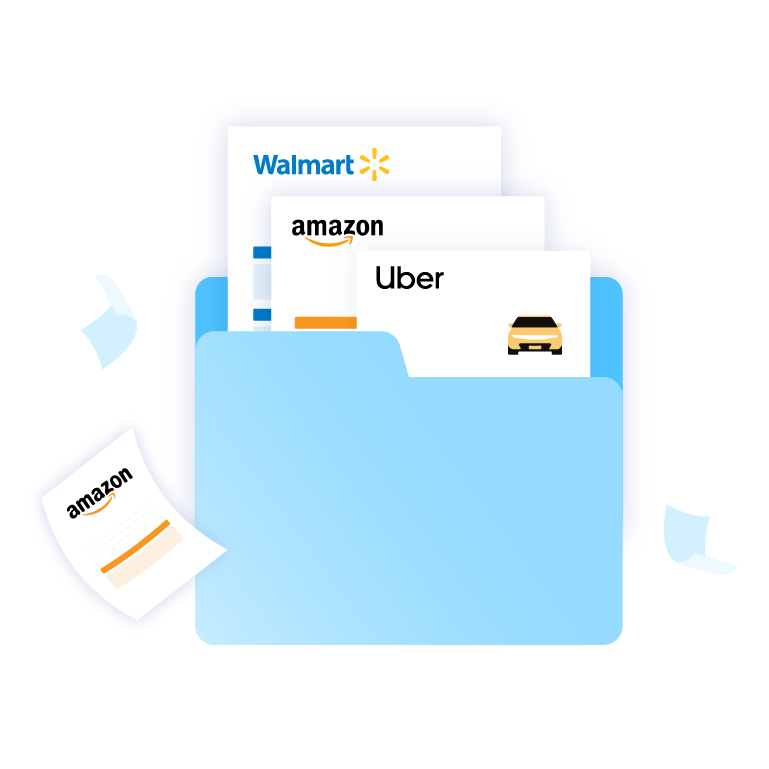 Consequentially, this shift to sending an invoice via email has encouraged many electronic invoicing companies to launch dedicated and automated mailing services. Companies are also offering free initial campaigns to help businesses and service providers send invoices electronically.
While the world may not witness a complete submission to sending an invoice via mail, a significant section of businesses is moving towards e-invoicing as a reliable solution.
Email invoicing has also witnessed a significant change in request payment post-covid-19. In addition to being informative and friendly, the email thread offers space for expression for distress resultant due to covid. The template supports a more personalized format with increased use of words like 'I' and 'we' to emphasize a share of bond and camaraderie. Service providers have also begun offering support to clients to maintain a steady cash flow for both parties while showing a genuine interest in the client's operational progress.
Why use the invoice email template?
Undoubtedly the most significant advantage of using an invoice email template is to save time. Thus email templates eliminate the need to form a mail body every time an invoice has to be sent to a client for payment.
A bill email template also ensures consistency in sending payment requests to communicate with several clients efficiently. It also comes in handy when a business offers various products and services, for it saves time and narrows down the required information for the mail body.
Lastly, invoice email templates offer the liberty to personalize messages according to the clients by editing relevant information like order details and the client's name in the provided placeholder.
How to write an invoice email (with an easy to make template)
It is imperative to consider a few points to write a mail for an impeccable template, as below:
1. Subject line
The subject line is the first element of any invoice template that gathers attention, making it one of the most critical factors for the client. Obviously, it is advisable to make the subject line concise, precise, and efficient to get paid for services on time.
Specifically, the subject line must include a few details like the invoice number, project title, and the company or service provider's name.
An example of the subject line is:
Subject: Invoice #32, "Front-end Developing" from Zemo
2. Appropriate recipient
It is essential to send the templates to all the appropriate recipients involved in the service's operations to get paid on time. Further, a small business or a freelancer must send the invoice to the corporation and cc the respective department, the person in charge of the project, and the firm's accounting department.
3. Attach the invoice
Despite being a mundane detail, a service provider must never forget to include the invoice in the invoice template. Likewise, it is best to send the same in a PDF format titled with the project or your respective business's name.
4. Body of the email
Sending bills without the appropriate cover letter or body of the mail is a blunder that small businesses or freelancers must avoid. Subsequently, this lapse in conduct reflects a business's unprofessionalism and might get off-putting.
Therefore, the invoice emails' body must contain all the necessary details regarding the project that inform the client about the invoice issued by you for their business collaboration. It must also emphasize that the client must issue payment for the same at the earliest.
2 examples of invoice email templates
The following templates may be helpful to write by adding information as required by the nature of the job and client.
Example #1
Subject: Invoice #32, (project name) from ZeMo
Dear (name of the company/point of contact)
I hope you're safe and well. This mail is to inform you about invoice#32 of the project we've completed with your collaboration.
Please find attached invoice for your payment. The amount to be paid is
which is due by
(full date).
We'd be happy to accept the payment via the link mentioned below or through other payment getaways at your convenience. Please feel free to contact us in case of any questions.
It was a pleasure doing business with you.
(Your name/company name/email address/contact number)
Example #2
Subject: Invoice#32, (project name), Due on (Date)
Dear (name of the company/business name/point of contact)
I hope this email finds you well. Please find attached invoice #32 for (product or service).
Kindly reach out to us if you have any questions.
Thank you for your business!
(your name/company name/contact information)
How to send an invoice email?
While it may seem straightforward at the onset, there are two methods of sending invoice emails to request payment from the clients:
1. Email
You can send an invoice via email to ensure a safe and quick receipt by the client. Thus, an invoice email contains specific details about the project undertaken in collaboration with the concerned business, the amount due for the job, and a polite request for payment.
2. Online Invoicing
Another method for sending an invoice is to create an invoice online via e-invoicing software and send a secure link generated by the software to the clients via email. Naturally, this is perhaps one of the most convenient invoicing methods where the link contains a "pay now" button that helps initiate the payment.
Thus, invoicing software helps in streamlining the process and offers a variety of invoice templates to select.
Past due invoice email
Several times payment for the project gets delayed due to internal or external reasons that may disrupt the steady cash flow. It is important to send a payment reminder email for the past due invoice to the client in such situations.
A past due invoice email is sent before the scheduled period comes to a close. Obviously, an email surpassing the payment's due date reduces the risk of accumulating outstanding invoices and business operation discrepancies.
While forming an invoice email past its due date, make sure that you are firm yet polite in your payment reminder.
You may also use the following example for reference:
Subject: Re: Invoice (number), (project name), Due on (full date)
Hi (company name/point of contact)
I hope you're safe and well. I wanted to check in with you regarding the payment invoice sent last week by my time for (product or service).
Please find attached a link to initiate payment for the same.
Let me know if there is anything else I can to do help get paid ASAP.
Thank you!
Best
(your name/company name/contact details)
Forwarding email invoices into QuickBooks
Automation is the key to success in a world where every minute counts and offers the potential to turn more and more profitable in your business. Therefore QuickBooks offers its users to forward email invoices into its software to quickly extract information and create transactions for the user's perusal.
By forwarding mail invoices into QuickBooks, customers can settle via their payment link and accept payments on credit and debit cards directly. This service also enables a simpler and stress-free record-keeping that helps in maintaining accountancy books with ease.
Forwarding email invoices into QuickBooks also relieves users of the stress of sending messages from time to time. Meanwhile, with their outstanding products and features, a user can schedule invoices to control their steady cash flow.
How to track your invoices automatically?
Naturally, the invoice tracker in QuickBooks is tailored according to customer preferences. However, the invoice list displays overdue invoices on top to save the user's time and push outstanding payments for immediate address.
Additionally, invoice tracking is easy to navigate from the QuickBooks' dashboard that displays three categories of invoices – paid, overdue invoices, and open invoices. This also keeps updating according to the status of the invoice once it is listed.
To use QuickBooks to track your invoices:
1. Click on the Status bar of an invoice to expand the section and view the tracker. This will display the status of the invoice.
2. Click the tracker again to exit it.
FAQs
Don't forget to share

Top articles to read next