Due Upon Receipt: What Does it Mean and Should You Use It In 2023?
In this article, you'll learn about the definition of Due Upon Receipt and when and how you should should use it in 2023.
Are you a freelancer or a small-business owner? Still waiting for last month's payments to turn up in your bank account? Tired of keeping track of all the unpaid invoices? Do you find yourself in a severe cash crunch at the end of every month? There's nothing worse than waiting for a late payment to clear up.
As a small business owner, you are generating invoices almost everyday. And even though you are delivering products on time, clients are taking up weeks to make the payment. Worry no more because you're not alone! To avoid such debacles in the future, you should be setting up clear payment terms with your clients. A magical payment tool called 'Due Upon Receipt' is here to solve some of your money problems.
Definition: What's the meaning of due upon receipt?
Setting up clear invoice payment terms before closing the deal is very important. One such term of payment is due on receipt invoicing. What does due upon receipt mean? As the name suggests, due on receipt means that the payment is expected immediately after the client receives the invoice. A due upon receipt invoice becomes payable as soon as the client receives the invoice.
So, there's no need to have the awkward conversation about the payment with your client. You also don't need to call them again and again for reminders. A due on receipt invoice tells the clients that they should make the payment as soon as possible. Your client should clear due upon receipt invoices on the day of reception or till the next business day.
Why should you use due upon receipt?
Who wouldn't like to get paid for their work upfront? Getting paid with the delivery of the invoice is the next best thing. An invoice is written proof that you have sold a product or service to a client. By using due upon receipt invoicing, you are stating that you expect to get paid right away. It's like you are demanding your payment without being rude.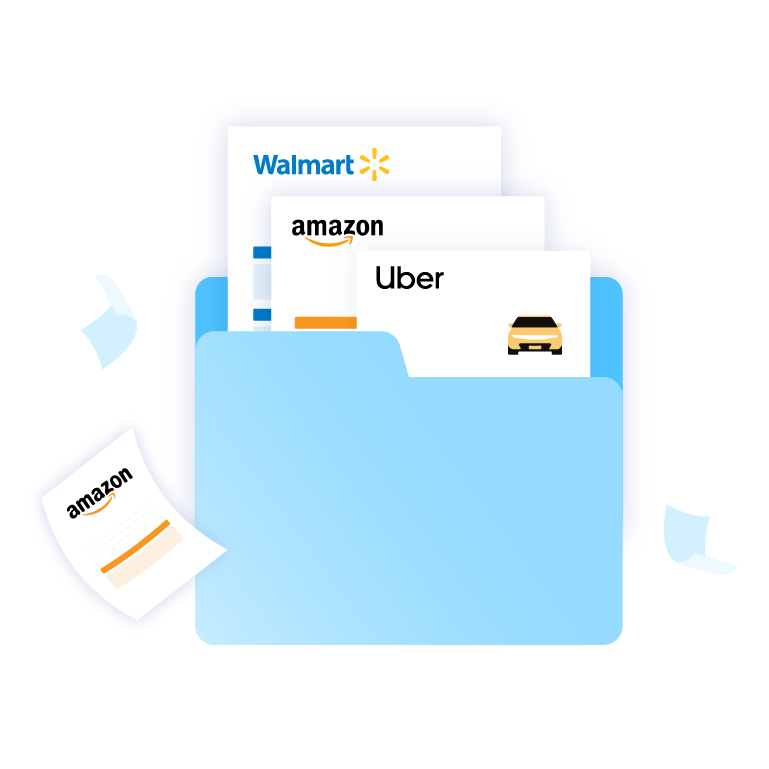 Every late payment is like missing money for a small business. Small businesses are low on money resources already. They can't afford to spare that much money. Clients sometimes end up taking months to clear a payment. Self-employed entrepreneurs do not have teams dedicated to payment handling. They can often forget about the unpaid invoice. This leads to a gap in your books. You end up going through tons of emails and invoices to find the unpaid invoice.
A business owner has the right to set the payments terms best suited to their business operations. Freelancers and small businesses use due upon receipt invoice to get faster payments. Faster payments mean a stronger cash flow. And a stronger cash flow means better financial security. But you should not overuse the term. There are only a few situations when you should be using a due upon receipt invoice.
Due upon receipt payment: invoice payment terms
Due upon receipt payment term should be accompanied with other invoice payment terms. Clear payment terms make things easy to understand. You should discuss and specify the method of payment you are comfortable with. For example, if haven't mentioned the payment method on a due on receipt invoice, the client does not know how to pay. This leads to unnecessary delays. Make sure your invoices state the preferred method of payment. They should also include the due date and the bank details for a bank transfer. Sometimes payment terms are not discussed with customers beforehand. Such invoices are payable 30 days after reception. Net D is another payment term useful for small businesses. The D in Net D stands for the number of days in which you want the client to make payment. For example, Net 30 means that you expect payment within 30 days after reception.
When to mark your invoice "due upon receipt invoice payment"
Establishing clear terms of payment are very important for healthy business relations. You can include a different payment term for different types of clients. You know which ones of your regular clients don't pay on time. Generate due upon receipt invoices for them. It works best for new clients. They help build trust and pave the way for a better financial future. It is also useful for clients who only want a one-time job. They want your goods or services only once and are not looking to repeat business. The payment due upon receipt method wraps things as soon as possible. This ensures you are getting paid on time. When it comes to your regular clients who have been paying up on time, you need not this term on your invoice.
It is tempting to use the term on every invoice your business generates. But there are some drawbacks to this method of invoicing as well. So, let's look at the pros and cons of the term to understand how you should it.
Invoice payment terms – Due upon receipt payment
Quicker payments
One of the biggest problems faced by small businesses and freelancers is the limited availability of money. With the due upon receipt method, invoices get paid faster. The number of invoices due to be paid goes down. You have more money flowing in. You now have more capital to re-invest in your business.
Steady flow of money
Once clients start paying on time, you are in a better position to predict how much money you'll have every month. You can pay your bills on time. Maxing out your credit card debt every month can damage your credit score. You can play your debt repayment method. Freelancers can decide when to relax and when to take more projects. It increases overall financial health.
Saves time and effort
A lot of time and effort gets wasted on chasing clients for payments. The payment term lets the client know that you are expecting the payment by the next business day. You can now focus on your core business operations.
Cons of due upon receipt
Risk of losing clients
Your client can also be a small business owner like you. Limited resources won't always allow them to clear payments the next business day. If you keep issuing them invoices due upon receipt, they can run to your competitors.
Inconvenient for clients
Clients can also get turned off by strict invoicing terms. Not all businesses can free up cash immediately. Such invoicing can give make you seem difficult to work with.
Know your limits
You can't suddenly spring new payment term on a client you have been working with. They are used to a certain kind of payment method. You need to keep in mind your history with the client when you rework the payment term. It is okay to keep this term for a new client or for one-off projects.
How to actually use due upon receipt
Now that you know the advantages and drawbacks of due upon receipt method, you can decide when to use it. But if you are still wondering how to actually use the term real time, here's a step-by-step guide.
Step 1: Choose invoices that need the due upon receipt label
A client can't pay every invoice immediately after the reception. If you are looking to repeat business with a client, the term is a no-go. Remember, it is perfect for a client who wants only a one-time job. Keep these things in mind when you are choosing which invoices should include the term.
Step 2: Give clear payment instructions
Invoicing can be a challenging task. Every invoice should clearly state the preferred method of payment. Remember to also express gratitude for their business. A simple 'Thank you for your purchase' at the bottom of the invoice goes a long way.
Step 3: Remember to check in
Even after you have asked your clients to make the payment immediately, there could be some defaulters. Remember to check in on your invoices regularly. Send emails to clients reminding them how much payment is due. You can even give your clients a call as a second reminder. If you want to get paid on time, you need to put in the effort.
Step 4: Re-think relationships with clients
If some of your customers don't pay on time repeatedly, you can think about dropping them. They have broken the initial terms of payment. There is a high probability they will do the same in the future. You can not risk getting paid for your hard work.
Conclusion
One of the biggest problems faced by up and coming companies is payment collection. A close examination of your payment terms can reveal what you are lacking. Due upon receipt invoicing is an important business tool that ensures timely payment. Businesses often wonder if it is the right fit for them. They just need to know when to use them. If used correctly, it can save you a lot of time and effort. It helps you receive payment on time. This feature also helps maintain a steady working capital and increases the business's net earnings. They can also reduce the risk of bad debts.
Don't forget to share
Top articles to read next