10 Best Personal Finance Podcasts
In this article, you'll learn about the best personal finance podcasts currently hot in 2023

If you are wondering how you should be spending your money more wisely, look no more because podcasts are here to solve all your money problems. With so many options, you of course want the best personal finance podcasts in the industry. You can now get all the training you need at the click of your finger and on the go. Managing your personal finance better has never been easier.
In today's times, when we are stuck to our digital screens all the time. The best thing about finance podcasts is that it does not strain our eyes. Everyone needs help to make key investment decisions to guide you better on everyday spending and saving. Financial podcasts have something to offer on every personal finance matter. If you have been finding it difficult to achieve your desired level of financial independence till now, the time to listen to these podcasts is right about now!
Getting tips on money matters like how to save money for retirement is hard work. Where you should be investing your money or how the stock markets work is also no easy task. Nobody offers help on money related investing matters for free. And often, you run the risk of running to fraudsters who will not only eat up all your money but give you the worst tips.
The best financial podcasts
The best financial podcasts
There are several business expense categories you need to account for before budgeting. The good thing about these financial podcasts is that they come from acclaimed finance experts who will always offer advice that is not only actionable but also sworn by the most successful business owners. You don't know how much you can learn about money matters if you listen to a good personal finance podcast regularly. Everything's included here. Some podcasts discuss the importance of keeping your receipts and some turning your life upside down.
There's an overflow of content on the internet recently. We understand how choosing the best financial podcast can be a daunting challenge in itself! To make things easier, here's a list of the best personal finance podcasts that are sure to help you achieve all your financial goals.
1. Dave Ramsay's The Ramsay Show
If you are confused about how to handle your finances wisely, Dave Ramsay's The Ramsay Show is the place you need to be at! He connects to his audience on an emotional level to providing easy-to-follow steps to manage finances better. Ramsay's eponymous podcast has it all. He takes on money questions from callers on a regular basis to add a personal touch to the podcast.
A piece of advice that he swears by is to pay off debt as soon as possible and not fall into the trap of dealing with debt collectors.
His seven steps "baby step" formula is especially popular among listeners. He gives minimum goals that a financially healthy individual should meet when it comes to saving and building an emergency fund. Dave Ramsay is able to help people understand the perils of huge backlogged debts. He also encourages his listeners to always try and get all money issues in writing.
People often throw caution to the wind and go by the word of the other party, especially when investing with family members. Ramsay strictly asks listeners to get everything in writing to maintain clear records and avoid tricky situations in the future. For more such golden advice on how to become the best personal finance expert, listen to Dave Ramsay's podcast now!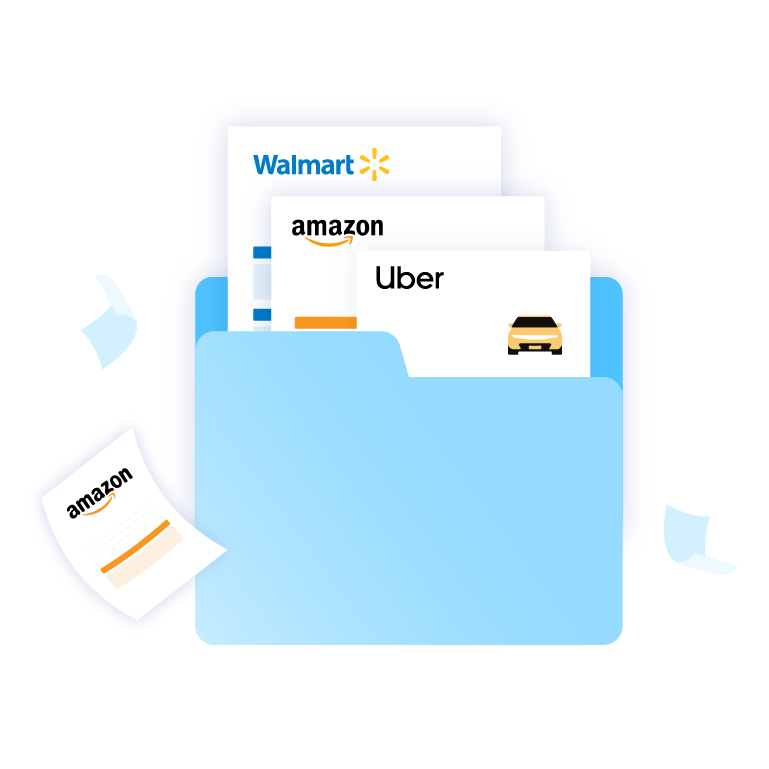 2. Paula Pant's Afford Anything
Another great finance podcast you need to add to your list asap is Paula Pant's Afford Anything. True to its tagline, this podcast is genuinely interested in helping you "build a better life." Afford Anything is especially great for individuals who are just starting off their financial independence journey. It's for individuals who are looking to be completely financially secure in the coming years. It offers great wisdom on how to save money and how to make timely investments that will help you in the long run.
The callers are often new to the business and ask questions on how to grow their business. The podcast hosts are great at suggesting new ways of investing. They often host interviews with the who's who of the finance section to share insights with their investing listeners. Their straightforward yet entertaining way of running the podcast keeps you hooked till the end. All in all, this is one of the best personal finance podcasts to listen to if you are relatively inexperienced when it comes to certified advice.
3. So Money by Farnoosh Torabi
Torabi has been an award-winning financial journalist. Her podcast So Money is here to help us get through all our financial trouble. Torabi focuses on getting the voices of women out there. So Money regularly invites top-notch women guests from the money world. Some include the likes of Arianna Huffington (co-founder of The Huffington Post), Catherine Alford (author of 'Mom's Got Money'). She also featured Tiffany Aliche (author of 'Get Good with Money'), to name a few.
The podcast authors and founders, and episodes hosting women from the real estate world. She hosts other podcasts to collaborate for an episode. For women who are struggling to make it big in the world of money or women who are finding it difficult to achieve financial independence, all the episodes in Farnoosh Torabi's podcast are equal amounts enjoyable and educational. Take some time out from your busy schedule and listen to a So Money episode to level up on your financial education.
4. Joe Saul-Sehy & OG's The Stacking Benjamins Show
Straight up, The Stacking Benjamins podcast has been the recipient of multiple reputed awards and has often been listed as one of the best personal finance podcasts by listeners. What really works for the podcast is Joe and OG's casual style while delivering some of the most important know-how for managing your personal finance well. Whether it is creating a side hustle or taking a huge investment decision, this podcast will always come to your rescue.
Apart from presenting listeners with a mix of the top financial headlines, they regularly present interviews with a different personal finance expert to add a fresh perspective on advice to their episodes. The Stacking Benjamins is the one-stop shop for all your money woes and financial/investing difficulties. You can listen to this podcast three times a week and it is as interesting as it is informative.
5. Biggerpockets Money by Mindy Jensen and Scott Trench
Well, who doesn't want to earn more and save more in today's economy? While that sounds very easy on paper, managing personal finance well in real life is as difficult as it gets. And that's exactly what Jensen and Trench are trying to help people achieve with their podcast Biigerpockets Money.
Some episodes talk about how to build yourself back financially after you have been run down by homelessness or addiction. Some talk about debt and others on information about how you can build a better financial future for your children. Biggerpockets Money has the answers to the weirdest financial problems. Efficient money management is the focus of this podcast and some of the episodes offer the best advice in the business when it comes to managing the best of your personal finance via podcasts better. It's one of the best practical personal finance podcasts out there.
6. The Side Hustle Show by Nick Loper
The only way to fare well in today's economy is by creating wealth through multiple income streams. And the Side Hustle podcast focuses on exactly that. An episode is 30 minutes long on average but Loper knows how to keep his audience interested.
As the name suggests, Side Hustle gives its listeners actionable advice. Listeners come to it for tips on starting your own business and putting yourself out there financially. Loper often invites successful business owners as guests on his podcast to offer listeners real-time advice. He offers tips on how to make smart business decisions. Some episodes include topics like effective saving techniques. There's also an episode on how to improve your investing habits among others. This podcast will definitely provide some of the best financial advice.
7. Money For The Rest of Us by David Stein
Confused about how to start making investments that are right for you? Looking at how to manage your personal finance better? You should listen to a David Stein episode right now. Money lying around in a low-interest bank account or in cash at home is not going to help you in the long run. If you have extra cash, you need to invest it immediately! And that's when this podcast comes in.
With his how to make the best out of your investments tips, it's really the best out there. He offers the best financial advice and covers really diverse topics like paying off credit card debt. He also offers investment advice, stock market know-how and financial headlines to help any and everybody.
Only then can you save up enough to have a fuss-free retirement in your old age. The podcast focuses on diversifying and revamping your investment portfolio. The focus is on a way that reaps the maximum profit and creates maximum wealth. At 30 minutes long, the episodes are easy to listen to. They assist you in planning a better financial future for yourself.
8. Brown Ambition by Tiffany and Mandi
As the name suggests, Brown Ambition caters to people of colour. It targets those who are finding it difficult to manage their personal finance effectively. Mandi and Tiffany come straight to the point. However, it is their cultural rootedness that has made the show a hit among listeners. Their financial advice ranges from topics like retiring at an early age and balancing work with fun. They also talk about paying off credit card debt, paying off mortgage loans, investing, student loans and other debts. The episodes are released once every week. The most helpful part is the listener questions that are welcomed at the end. The questions are usually focused on everyday financial problems.
9. Jamila Souffrant's Journey to Launch
Souffrant's podcast, as suggested by the name, specializes in helping young entrepreneurs set up a successful business. Topics include how to find a good investor for you and how to pay off your debts on time. They also include how to plan to pay off your debts, how to save more and how to invest wisely. Remember that start-up idea you have been thinking about for so long?
Souffrant's Journey to Launch is going to give you the confidence and skills to launch it properly. She especially caters to millennials and younger listeners with her fun take on financial matters. Quite obviously then, topics include how to pay off student loans. How to set and achieve efficient career goals at a young age is also covered by Souffrant.
10. How to Money by Joel and Matt
The best thing about Joel and Matt's podcast is the friendly tone of the episodes. It often feels like you are just listening to two friends having a conversation about money-related matters. It has practical advice and feels like you are not there for work. But that does not mean that the two boys don't mean serious business. They get serious with episodes on fast debt repayment, practical budgeting, and quick financial independence, etc. How to Money is one of the best finance podcasts out there for beginners.
They especially focus on helping newcomers with topics like setting goals that are achievable yet ambitious. Topics include meeting a monthly budget, coming up with a financial independence amount and others. This is really for some beginner-level advice on how to manage personal finance better through light-hearted conversations between two friends. It'll also help you in saving taxes.
Conclusion
Make it a habit to listen to a few episodes of these best personal finance podcasts every week. You'll find yourself excelling at your personal finance in no time! Effective money management needs your time and effort. So drop what you are doing and go listen to these podcasts now!
Don't forget to share

Top articles to read next