12 Best Money Management Software for Desktop
In this article, you'll learn the best money management software for MAC and PC in both free and paid categories.

Running an enterprise or managing personal capital is certainly not a piece of cake. While budgeting can help you scale business or increase savings and investment, it can also become a tedious task. As the business thrives or the cash flow increases, money management becomes taxing, leaving you with a handful of responsibilities and under the burden of endless numbers.
A money management software, including personal finance software, aids in tracking your spending, and financial accounts. A free personal bill pay management app will also help in analyzing spending habits and helps in budgeting, governing income and expenditure, streamlining bill payments, and enhancing the business's overall financial health.
If you're seeking to shift the process of money management to a digitized form, whether to manage personal capital or small scale business, this article is sure to help you narrow down the best money management software:
What is a Money Management Software?
Money management software is accounting software that assists you in financial management to keep track and allocate finances. It helps in promptly providing analysis on the bank account, calculating net worth, and ascertaining credit scores. It also significantly helps in making money work for you. The software is relatively forward-thinking and prompts users to give purpose to every dollar prior to its spending. It is more than just monitoring statements from your bank account or your credit card.
The fintech market is saturated with completely free and paid finance software, including money management software for businesses and free personal finance software.
A money management software should ideally help you with:
Linking Accounts
If you're manually uploading bank transactions even after getting a money management software, then you're probably doing it wrong. A good software must track and upload transactions on bank and credit cards without checking accounts and help you in best budgeting your money.
Categorizing Spending
Organizing expenditure is more helpful in analyzing and calculations than uploading income and spending at random. A majority of money management software comes with a category pre-set and also allows users to tailor-make categories according to their requirements.
Analyzing
The ideal software must aid in analyzing spending habits by creating comprehensive charts and graphs to provide room for improvement. It must also provide credit scores, calculate net worth, and track investments.
Advantages of Money Management Software
There are numerous advantages of using one of the best personal finance software and money management software for business, the most significant of which is the ease of maintaining a financial portfolio. They work on both your bank and credit card accounts.
Some of the other reasons to promote usage of finance apps include:
Digitized Platform
A money management software is largely cloud-based which features convenience and accessibility like no other physical document. It gives users the freedom to perform everyday tasks and functions by offering mobile apps. Money management software significantly reduces the tedious task of the accountant by aiding in tax compilation.
Automation and Speed
Remember the arduous task of collecting bills and updating them later in the journal? A personal finance software automatically updates transactions with efficiency and efficacy. It significantly saves time and effort that is better to put to more pressing financial matters.
Real-time Information
The information recorded on personal finance software and apps is available in real-time. The automated calculation tools, budgeting tools, and real-time analysis significantly aid in quick decision making and accessibility.
Time Management
A significant individual or team effort is reduced by incorporating several tools in cash management software and apps like computations, analysis, creation of charts and reports, financial analysis based on the data. Manual accounting not only increases the burden on the workforce but also leaves room for human error. Such financial problems are tackled with ease by using good finance software.
Security
Personal finance software and apps for small businesses are designed keeping in mind the sensitivity of the data. They are designed with several levels of security features to protect against theft of information or leak of data. These software and apps can only be accessed by authorized personnel.
Eco-friendly
The shift to digitized platforms to carry out financial accounting and budgeting significantly reduces the burden on resources like paper. Therefore, personal finance software and money management software for small business help in preserving the environment and replenishing natural resourc
Best Money Management Software for Small Business
A small business has arguably the most significant room for growth. Focusing on expanding the scale of operations or even efficiently catering to a small customer base can get challenging to keep track of every interaction and transaction. Money management software for small business is a force multiplier without actually hiring a workforce.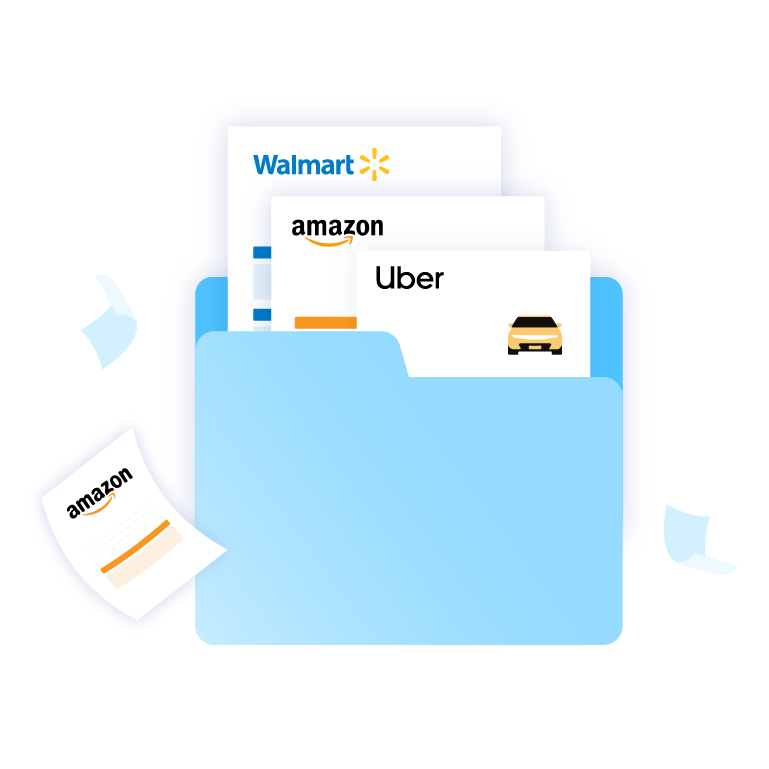 To help you keep a constant check on accounts receivable and bill payable, track financial accounts, and meet financial goals, below are a few of the money management software that you can try:
QuickBooks
QuickBooks, one of the most reliable financial software in the market, serves cloud-based software solution for small businesses. It is user-friendly and offers educational resources and forums to support the needs of the users.
QuickBooks offers a 30-day free trial version, post which users can opt for various subscription plans. The Simple Start plan is for $25 per month, the Essentials plan is priced at $40 per month, and users can avail Plus subscription for $70 per month.
QuickBooks is highly scalable and offers upgradation as the business scales. It has a lot of free and paid financial products and services to aid user experience. The software helps in inventory management, budgeting, financial reporting and also offers integration with third-party applications.
Zoho Books
Bookkeeping and constantly uploading transactions is not only a painstaking task but tends to get monotonous and boring from time to time. If you're looking for a software that offers the best automation of such tasks, Zoho Books is definitely the one to try.
Hailing from the larger suite of Zoho products, Zoho Books offers easy integration and enables flawless accounting and management and automates workflows with its plans.
It has an excellent user interface and records transactions in superior depth, including custom fields. The subscription of ZohoBooks begins at $9 per month with an extra $2 per month for an additional user.
WellyBox
WellyBox is the smartest most easy to use automated expense tracker. Scanning your expenses is as simple as clicking a photo and sharing with your WhatsApp chat bot. Your emails and credit receipts are also scanned automatically to generate digital permanent reports stored in the cloud. From scanning using a highly advanced OCR technology to using advanced algorithms to automatically read your bills. This saves you invaluable time to calculate taxes, hiring an accountant, or tracking thousand of physical bills.
It makes accessibility and accountability a painless task. WellyBox also syncs with your QuickBooks accounts to make a seamless transfer. Expense reports can be accessed anytime, anywhere thanks to convenient cloud storage in any of the popular websites.
WellyBox is also available as a standalone website as well as on the iOS and Android platform for free to try.
Best Money Management Software for Personal Finance
Managing personal finances or, for instance, running a household can get challenging with an increase in expenses. If you need a budget to manage personal capital, track your spending, keep track of credit cards and accounts, then personal finance software can prove significantly helpful.
Personal finance software can help users realize long-term financial goals by promoting budgeting, expense tracking, debt tracking and giving every dollar a purpose. Some of the best personal finance software available in both paid and free version for optimum user satisfaction are as below:
Personal Capital
This is made for someone who dislikes juggling between software to manage their money and budgets, Personal Capital is the best personal finance software that helps manage all financial accounts under a singlehood.
Besides accounts, Personal Capital also allows users to add other crucial information like mortgage, investment accounts, and credit cards. This software helps you track your spending and track financial goals like retirement goals, investments and savings. Users can also track their net worth and create a complete investment portfolio for easy access.
Personal Capital also has supporting mobile apps available on both Google Play Store and App Store.
Quicken
Recognized as one of the most established personal finance software in the world of fintech, Quicken features tools to help track debts, create a budget, aids in achieving saving goals and offers educational resources on investment.
Quicken also allows users to make additional calculations by supporting features like Excel export. Users can even track the value of their assets to calculate their net worth. The software also features easy integration of bank accounts and cards.
It helps build a financial portfolio for the users by bringing together key functions like banking, budgeting and investing. Paid subscriptions for Quicken start at $35.99 per year, whereas the Premier plan costs $70.19 per year.
Mint
Mint is undoubtedly one of the most popular budgeting tools for financial management. This personal finance software features integration with accounts and cards with ease and flags areas with room for improvement.
Users are also at liberty to set personalized alerts for bills payable and low balances to keep them thoroughly updated with their finances and best budgeting their income. Mint also features budget categories where users can assign every dollar a job for optimum utilization.
The most significant advantage of using Mint is that the software is completely free, and the financial dashboard of the software constantly tracks user's net worth. Budgeting with Mint is a piece of cake as users create categories to track spending, and later the software updates transactions automatically.
YNAB
YNAB (You Need A Budget) is another popular and highly efficient personal finance software, for it offers a combination of flexibility and features to achieve optimum customer satisfaction. Users can choose to enter transactions manually or link their accounts for an automatic update.
If you believe in the philosophy of assigning each dollar a job, YNAB is the best budgeting software to materialize your ideology. The app guides users in allocating every penny of their income to a task to enable conscious spending. YNAB also features interesting and accurate charts and graphs that are prepared based on expenditure. Most importantly, the app also offers a tutorial to tackle challenging financial situations.
YNAB offers a 34-day free trial to its new users. If they decide to continue, the paid software subscriptions are available for $11.99 per month and $84 per year.
Free Money Management Software
The saturation of software and apps in the fintech market is a blessing for the users, for they are offered various free and paid services. Some of the best personal finance software and money management software for businesses available for free access are:
GoodBudget
If you're someone who likes budgeting by allocating money in separate envelopes, GoodBudget is a personal finance software that features a virtual envelope budgeting system free of cost.
This software allows users to see intuitive pie charts based on money allocation. Users can also manually import bank transactions for further convenience. Coming with a free price tag, GoodBudget also features users login on several devices and easy money transfers within envelopes. Users can create up to 10 envelopes to divide their money for a detailed allocation.
This software is best suited for users who do not prefer sharing bank account details and enjoy logging transactions independently.
Buxfer
Boasting a solid user base, Buxfer is a financial management software that projects the user financial portfolio neatly and comprehensively. The software offers both offline and online modes. The offline mode allows users not to share accounts and sensitive details, enabling manual syncing.
Buxfer also supports high-level encryption to keep your data safe and secure and features customizable categories for user satisfaction.
The free version of Buxfer allows users to create five budgets that include accounts and bills payable.
HomeBank
If you don't like to juggle between financial platforms and apps, HomeBank is sure to suit your requirement. It is one of the best manual personal finance software with a free price tag.
HomeBank gives users the liberty to even import data from other programs like Quicken and Microsoft Money to assist in easy transferability. The software supports manual editing, and the users can add unlimited accounts for quick money transfers. The software, whose app is in the development stage, can efficiently prepare reports and charts modeled on the financial data entered by the user.
HomeBank is perfect for getting started with budgeting and financial software, for it is developed on the fundamentals and ease of budgeting.
Top Money Management Software for Windows
The Windows app store is loaded with helpful personal finance software allowing users a variety of options to choose from:
Mint
One of the most famous and user-friendly finances software, Mint, features a platform for users to customize budget categories, track spending and most importantly, monitor user subscriptions. Mint also offers personalized insights based on user-provided financial information.
Mint allows users to enter detailed transactions made in cash, credit cards and through accounts. It also features credit monitoring and investment tools to assist the user in improving personal financial health.
Mint is available free of cost, and it is a secured platform to get budgeting. It also offers free credit scores, bill payment reminders, goal trackers and budget alerts.
MoneyPoint
MoneyPoint is a one-stop software to record all your transactions, budgets, financial accounts, and bills payable. The software features the liberty to categorize, reconcile and track all the transactions that occur even on a day-to-day basis. It's a good tool to manage your money and account for your credit card.
MoneyPoint functions on user input and also works offline for the same reason. You can update data on credit cards, accounts and investments. One of the best features of this finances software is that it can export the reconciled reports to Excel sheets and CSV files. The report generator also presents a comprehensive analysis of income and expenditure, cash flow, and account performance.
MoneyPoint supports bulk transaction updates, and users can also schedule reminders of bills payable and receivable. This finances management software is also available free of cost on the Windows app store.
Spending Tracker
Spending Tracker is a finances management software that helps the user track their income and expenditure and monitor investments with its simple and user-friendly interface. It also successfully identifies areas to curtail excess expenses to increase savings and investment.
If you find daily expense trackers too daunting, Spending Tracker software features flexible time periods for the users to choose – weekly, monthly and annual logging formats.
Through Spending Tracker software, users can easily allocate budgets, easily enter data on income and expenditure, and quickly overview the spending habit. The in-built report generator also helps in streamlining the outflow of money. Its interactive charts and graphs offer visual data for easier consumption too.
Spending Tracker offers a free version and a paid Pro version, which can be purchased for $3.99 per month.
Money Management Software for MAC
While there is a myriad of finances management software available, it is important to consider the most compatible with your respective computer system. Finance software for Macbook users is built with particular specialization and tailored according to the users' requirements. Therefore, some of the bestfinances software for Mac are:
Personal Capital
Personal Capital is one of the widely used finances management software that features powerful investment tracking. Users can access their savings, mortgage and investment accounts all in one place.
Personal Capital supports one of the most seamless syncs with bank accounts and credit cards to create an accurate financial portfolio. The software also supports exports to CSV files to make them more accessible for the user.
One of the critical features of Personal Capital is that it analyses user investment capital to assist them in saving money smartly. This also enables planning optimally for the future – a function carried out by the software to offer comprehensive retirement plans.
Personal Capital supports high-level security for sensitive data by encrypting it. This software is available completely free of cost.
YNAB
YNAB (You Need A Budget) is easily one of the most acclaimed money management software in the market that offers remarkable budgeting services to its users.
The principal idea of using YNAB is to give every dollar a job. It encourages its users to allocate the last of each penny to a task, so much so, that even a cash inflow or an unexpected income should be divided in the budget.
YNAB also encourages its users to be prepared for unexpected expenses and gives them the tool to deal with challenging financial situations. Lastly, it focuses on the policy of "age your money". The software promotes spending money in the present earned a month ago to enable being ahead by a month in expenditure.
The paid version of YNAB is available for $6.99 per month after the 34-day free trial expires.
Quicken
Unlike other money management software, Quicken promotes maximizing user's investment worth. It supports an investment portfolio, generates insights from user's savings and 401k pension plans to report an exact value of savings and investment.
Quicken also features several finance tools that aid users in budgeting, calculating bills payable, analyses bank accounts and investments. It also offers comparative data of income and expenditure to offer an accurate and real-time picture.
Quicken also syncs with bank accounts and credit cards to build a holistic financial portfolio. Quicken offers a 30-day free trial version, and Quicken Starter plan costs $34.99 per year. The most expensive subscription costs $74.99 per year.
Conclusion
A money management software is an essential tool for managing both small business and personal capital. While manually designing a budget seems lucrative, it can get increasingly tiresome and boring. Money management software aid users in customizing monthly budgets according to their needs while offering interactive and useful insights about their spending habits.
They are convenient, hassle-free, simplified and secure to manage and share sensitive data. While the increasing availability of software and apps may seem daunting to a user who has just stepped towards using money management software, we hope this article helps you narrow down the best personal finance software and the best finance software for business.  
WellyBox is a receipt management app that helps you automate your process of accountability. Using a smart automated OCR technology, all you have to do is click a snap. WellyBox also automatically syncs with all industry leading software so you can share receipts automatically. It is availble as an app and online. We are confident you would like WellyBox, that's why we offer a free trial for you check today. Designed for businesses on the go, you can now just click an image and save each receipt in your permanent record.
Don't forget to share

Top articles to read next