In this article you will learn all about expense management software along with their benefits for small business.

Do you often find your expenses cutting too close to your income? Is your financial anxiety at an all-time high at the end of every month? Do you struggle to save even a small sum from your earnings ever so often? Then, you are in the dire need of reforming your expense management system. An efficient expense management software might be the solution to all your money problems and the best way to manage your business expenses.
In troubled times like today, any successful business or individual must keep a close check on their expenses. Manually managing expenses for large-scale as well as small-scale businesses is a challenging task. It is not enough to maintain records of your expenses on an everyday basis or conduct random reviews per month.
What makes the task even more challenging is the necessary analysis that such data can lead to, if read properly. An expense management software automates the process of expense management. It does so by providing you with efficient data analysis reports and innovative ways to control your business expenses.
Why is expense management software important?
An expense management software can enable easy data entry along with efficient expense tracking and expense reporting. An analysis of the overall expenses of a company can reveal various cost-saving opportunities as well as newer ways to reduce overall expenses. A good expense management software will help in reducing the company's paper trail. It will also reduce the burden on the business's administrative staff.
You can integrate the expense management software with other software like: Time tracking software, invoice management software and business travel management software. Business owners can generate a particular expense report that proves most useful to the business.
An expense management solution can make the work of employees, accountants and administrators a lot easier. The process is fairly simple. Employees submit expenses into a standard system which is later approved by administrators in a stipulated time frame. These records are reviewed by the company's accountants per month to ensure that the ledgers are balanced and the books can be closed.
Not only this, but a good expense management software will also have a record of all receipts for the submitted expenses. These digital receipts are easier to access at all times than a manual data documentation system. Expense management software usually has a mobile app that helps employees and administrators to access data anywhere at any time.
The benefits of expense management software for small business
An expense management software is a useful tool for both small businesses and large businesses when it comes to the company's growth.
First and foremost, it makes the process of expense reporting and expense tracking 100% error-free.
Expense management software streamlines the process of data entry and approval which saves the employees a large amount of time and money that was previously wasted on the administrative protocol.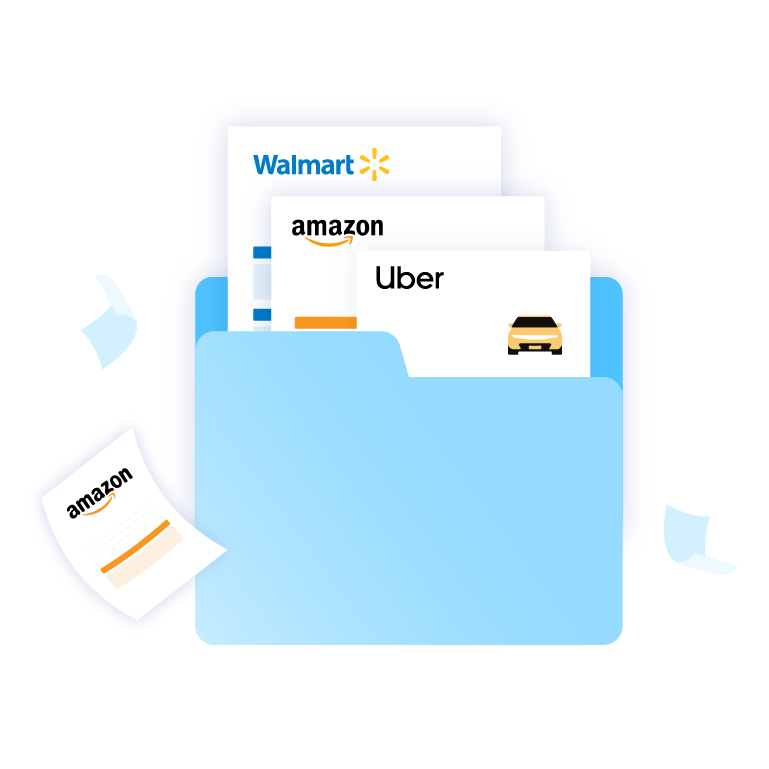 This has a considerable impact on the cost-effectiveness of the business. With several free and cloud-based expense management softwares like Zoho Expense and SAP Concur available in the market, the cost-effectiveness of using an expense management software increases manifold. However, in the long run, the management software expense will be too small a cost to pay for the multiple advantages that such management solutions bring to your business.
When it comes to advanced analytics of the expense report, standalone analyses can be a costly expense. But with the help of expense management software, such analyses can be conducted on an everyday basis. Expense management softwares usually come with cloud-based reporting systems to enable employees to upload the receipts of their expenses as soon as the transaction takes place.
By eliminating the chance of human error, expense management software reduce the risks that come with manual data entry like data theft, lost paperwork and disclosing significant information to competitors. Apart from easy access and automated systems, cloud-based management softwares also ensure transparency and security of the company's data by keeping information secure on the cloud. It also lets employee focus on project management rather than spend time and effort on managing expenses.
The best free expense management software solutions
Here are some of the best expense management software solutions available to businesses free of cost.
Zoho Expense (best for small businesses)
Zoho Expense is one of the best expense management software available to users for free. The best thing about Zoho Expense, apart from the fact that it is free, is that its user interface is very friendly and easy to use. Zoho Expense has in-built solutions to all travel and expense needs of a business. Zoho Expense also allows businesses to automate the process of approval and input when it comes to expense filling and expense tracking. But that does not mean that every expense will be approved. You do not have to sacrifice the quality of company expense approvals.
With Zoho Expense, you can set your own standards when it comes to expense approvals. Zoho Expense also allows users to set up multiple approvals gateways to ensure maximum security. The most advantageous thing about Zoho Expense is the amount of time and effort it saves its employees when it comes to business travel and expense management. Zoho Expense is available online and also has a mobile app which increases its accessibility manifold.
It also allows seamless integration with other softwares like spend management software or accounting software that the company might already be using. Zoho Expense also helps track expenses on company credit cards and other business cards seamlessly. Zoho Expense also offers a free trial for users who are still on the fence about giving it a go.
SAP Concur (best for large businesses)
SAP Concur is another easy-to-understand free expense management software available in the market. It has proven to be a great tool that seamlessly integrates expense management and travel management for businesses. While it may not be as user-friendly as Zoho Expense, it provides additional features that Zoho Expense does not offer.
It offers an efficient system for data input, expense report, expense tracking, time tracking and invoice management. There's also an option to process expense reimbursement through the application. Users have found it to be a great asset when it comes to inputting expenses from company credit cards or other business cards. It automatically inputs the data through a company credit card and creates a personal expense report based on that.
It also uses real-time AI to audit all of the data that has been entered to ensure maximum financial security. Automation of expense approvals is another advantageous feature of SAP Concur. Users have previously complained how the application takes a bit of time to load sometimes but the makers are working to smoothen that bug out. SAP Concur also lets its users access project based expense reports encouraging efficient project management through managers.
Best expense management software solutions (Paid)
Here are some of the best paid expense management solutions available to businesses. Even though these softwares are paid, the cost-effectiveness of these tools is large enough to offset the software expense.
Rydoo
According to a lot of users, Rydoo is one of the best expense management softwares because it enables real-time expense tracking and generates some of the most useful expense reports. It also has this in-built feature that automatically extracts the amount from the receipts submitted by employees and only asks for a confirmation later. In addition, It makes expense tracking a lot easier with its real-time uploading of business expense data. It also has a mobile app to increase accessibility.
Multiple users have testified that Rydoo is extremely easy to use and simple to adopt for businesses of all sizes. It can also be easily integrated to the business ERP software like Quickbooks Online, whether offline or cloud-based, to enable automated reimbursement of business expenses. Integration with other softwares like project management software, accounting software, spend software, time tracking software, purchase software and other financial softwares can also be easily done with Rydoo.
It smoothens the expense management process a lot more with its acceleration of the process of data entry, expense approval and reimbursement of such expenses. An efficient expense management process can help businesses control their expenses and increase their overall profit in the long run. The entry level price is 7 dollars per user.
Expensify
Another great expense management software available on a paid basis is Expensify. With increased efficiency in expense tracking and generating expense reports, Expensify has helped businesses of all sizes thrive. Its expenses approval process is fully automated and it has helped businesses save time and money. Its advanced analytics system also generates multiple useful expense reports that can reveal new ways of looking at the company's spending.
It smoothens the process of expense reporting a lot. Employees only need to log in once to upload receipts and administrators can give approvals on a bulk basis. The pre-set standards for approvals also ensure efficient and accelerated management of expense reporting. One of the most attractive features of Expensify are the diverse expense reports that its system is capable of generating.
Apart from a standard monthly expense report, Expensify can also generate expense reports based on your specific expenses need. For example, it can generate an expense report solely dedicated to your business travel expenses and so on. If you are struggling with all the expenses paperwork in your office, Expensify is the expense management solution you need right now!
Fyle
With an entry level price of 5 dollars per user, Fyle has slowly become very popular in the expense management software market. Its user-friendly approach has helped a number of businesses cut down on expenses and improve their viability. While its expense tracking system is very efficient, its best feature is its expense reporting. The reports generated by Fyle help in conducting monthly reviews as well as quarterly reviews of the company expenses to a check on employees.
The expense tracking system is very user-friendly and goes through regular updates to ensure adaptability. One of its best features is that it can also be fully integrated with mailing apps like Gmail, Outlook and others to ensure a smooth user experience. It makes accounting and expense tracking a lot easier with its in-built reporting functions. It can also directly import data from other apps, for example from company credit card accounts and autofill information for its users.
There is a mobile version as well as a desktop version to ensure universal accessibility. The auto-detect feature makes sure that no receipt is uploaded twice and it also keeps a check on the authenticity of uploaded receipts. All in all, Fyle is a one-stop solution for all your expense management needs.
Conclusion
With technology capturing a large part of every market so swiftly, it is very important for us to keep up with the latest technological trends. Investing in a good expense management software will help your business get that competitive edge over other firms.
FAQs
How to maintain daily expenses?
You should account every income and expenditure carefully. In order to maintain daily expenses, it's crucial every paper and digital receipt and expense report is accounted for instantly. This is where automated receipt scanning apps come in handy.
What is the easiest way to keep track of business expenses?
The easiest way to keep track of all your business expenses is using a receipt scanner app. The app would automatically scan all your inboxes for bills and store it in the cloud. Paper receipts are as easy as clicking a snap from your phone.
Don't forget to share
Top articles to read next