Receipt Saver App: How to Save Smart Receipts in the Cloud
Scientists have predicted that robots and artificial intelligence will be capable of doing almost all of our jobs in the future. However, theories have been given more backing as some experts are now predicting a 60% chance of automation within the coming decade.
This is because robots can now perform tasks that a few years ago would not have been thought of as being automatable. This includes writing articles or playing chess. Generally, if you're an accountant, your real fear lies under what will happen to your profession in the coming years. What happens if artificial intelligence and machine learning continue to be embedded in the business systems?
What is accounting automation?
The name accounting automation probably isn't the most exciting phrase, but it holds much promise for your business. However, its important to have a digital accountant who is able to automatically calculate and file your taxes, generate financial reports, send invoices, organize records, and even manage payrolls. Similarly, any business owner can appreciate the idea of keeping up with the fast-paced world of accounting. Alternatively, you can even having more time to focus on growing their business.
So in simple words, accounting automation is the use of computer software to automate most of the accounting tasks. This includes recording purchases, managing payrolls, and other financial transactions. Accounting software can also be integrated with other tools, such as email marketing campaigns and web hosting.
Accounting automation software is basically designed to help out businesses that do not have accounting staff numbers large enough to keep up with daily tasks. Alternatively, it means to simply want the ease of mind in terms of major accounting functions. By automating your accounts department through technology you can save a lot of time and money, and perhaps more importantly gain peace of mind.
The automation robotic process of accounting
Have you ever wondered how can the technology replace accountants? Unsurprisingly, the answer is Artificial Intelligence and Machine Learning. Obviously, we know that accounting involves mathematics and calculations. When done by humans, there are chances of human errors. Moreover, accounting when done by humans takes time and one also needs to pay the person for his job. However, today we can make use of machine learning algorithms or neural networks to create an AI that can easily do most of our accounting-related tasks based on certain inputs. The advantages of AI over humans are that it is thousands of times faster than humans, does its job accurately, and can do an unlimited number of accounting-related tasks.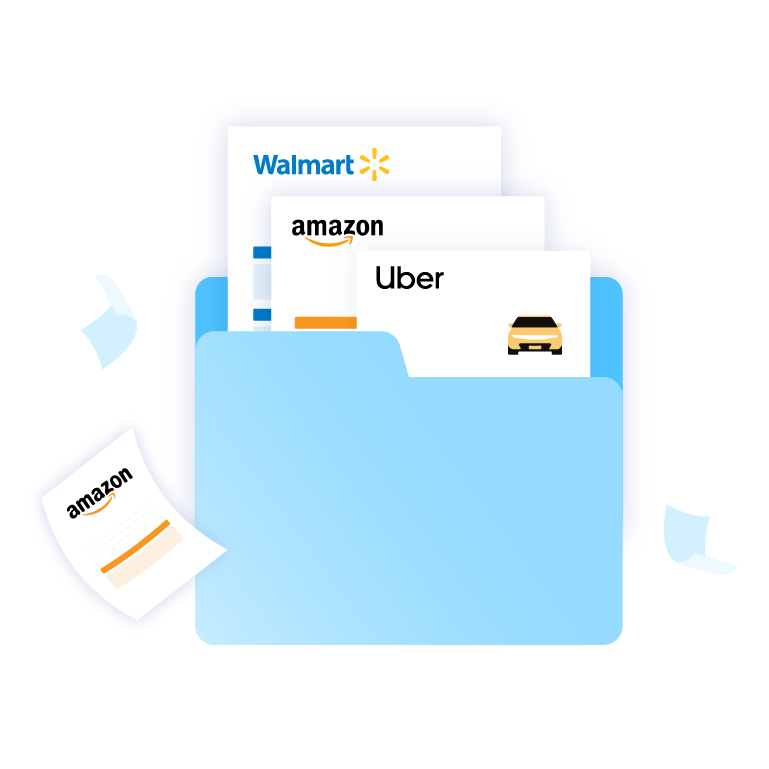 Will accounting be automated? And when?
The short answer is yes. However, today accounting has already been automated to a great extent. We have numerous popular software that we have listed below, that are capable to do some of the complex tasks such as creating beautiful invoices, payrolls, calculating bills, automatic data entry, transactional accounting, expense management, and many other things. However, there are some things that technology still cannot do. Similarly, these things include accurate risk management, financial planning and analysis, managing audits, managing external relationships, and most importantly business development. And the reason behind that is these tasks require complex reasoning and logic, that technology at present cannot perform. However, we simply don't have efficient algorithms for that. But nevertheless, no one knows about the future. Generally, based upon many surveys and interviews, there is a significant chance that accounting automation will replace human accounting jobs in the future.
Will accounting jobs be lost to automation?
Will accounting jobs be lost to automation? As accounting professionals, technology is constantly changing the way we work. In many ways, this isn't necessarily a bad thing. Generally, technological breakthroughs are helping accounting firms and companies become more productive and profitable. With this intention, Will accounting jobs be lost to automation? The answer is both yes and no. A computer can look for duplicate entries or questionable entries, but it cannot connect with a client on an emotional level. It cannot ask questions in order to find out why a transaction took place.
How far is current automated accounting software than future accounting robots?
Humans have been working on accounting automation since as early as 1900. It was around the time when people made use of punched cards to automate the accounting process. Generally, a punched card is a piece of hard paper that stores digital data represented by the presence or absence of holes in specified positions.
Today, humans are using highly advanced technologies such as Optical Character Reader (OCR) and Data Analytics with complex statistics, probability, and machine learning algorithms to enable accounting automation to a high extent. But if you are thinking of an era with humanoid robots capable of working in the office and attending meetings, then we humans are far away from that time.
What are the best accounting automation software to use?
As a business owner, you are probably always being bombarded with questions from friends and family on what is the best accounting automation software to use for small businesses? The answer depends on what you mean by automation. Here's a list of six disruptive technologies that might assist you with your bookkeeping, accounting, and payroll tasks.
QuickBooks
QuickBooks is a powerful accounting automation software that will help you make better business decisions and save time and money. It reduces the chance of human error because the program performs mathematical calculations, tracks physical inventory, creates customer invoices, and much more. It's easy to use and makes tax preparation simpler too. Additionally, QuickBooks is used by more than 5 million people in over 140 countries so you can get an idea of how powerful the software is.
Xero
In a nutshell, Xero is online cloud accounting software. It incorporates all the main accounting modules – invoices, bank reconciliation, accounts payable and receivable, purchase orders – and puts them on one easy-to-use netbook-style site. Every bit of information you need from bank statements to stock movements can be accessed through this single system.
Freshbooks
FreshBooks is a cloud-based accounting automation software that saves you time billing so that you have more time to focus on your core business. The system gives clients 24/7 access to view their invoices, track payments, and leave feedback, all in one place. FreshBooks also includes 100% accurate automatic trips and mileage tracking.
Wave
Wave is another accounting software that will standardize and centralize various accounting processes through its critical modules like AR/AP, Inventory, Invoice/Receivables, Finance & Reporting. The benefits of using Wave Accounting Automation Software are streamlined, error-free reporting & data analysis.
Sage
Sage is another top-notch accounting process automation software. It offers a wide range of accounting functions such as customer accounting, inventory management, invoicing and accounts receivable, payroll management, and fixed assets. Sage provides you with real-time financial guidance so that you can make quick and prosperous business decisions. It's affordable, powerful, and will help your business run at its best.
Zoho Books
Zoho Books is accounting automation software that empowers small businesses and freelancers to complete their daily bookkeeping and accounting tasks timely and accurately. As a web-based application, Zoho Books works on any operating system platform (including iOS) and in any internet browser.
List of extra accounting automation tools
Saral Accounts
Saral Accounts is a web-driven accounting automation software, which consolidates the entire accounting process with simple to complex accounting functionalities. Designed to meet the needs of small and medium businesses, Saral Accounts is a comprehensive integrated solution. However, recording day-to-day transactions in petty cash books to maintaining extensive data required for VAT Filing, Saral Accounts reduces human errors & provides complete visibility into your business inventory.
EzyRokad
EzyRokad is a world-class accounting automation software. As an accounting automation software, EzyRokad delivers A-Z of services. For instance, it can be used as a cloud-based application & your data will always be safe & secured in the Cloud & IT infrastructure. EzyRokad eliminates the need for paper-based processes such as spreadsheets, manual book-keeping & more. It helps you to save time, money & energy while offering so many ways to grow your business.
Vyapar – Accounting & Invoicing
Vyapar is another accounting and business automation information software. Markedly, it completes all your accounting-related tasks efficiently and accurately. It is one of the most comprehensive finance software packages on the market. The software can meet the needs of various client types including businesses, sole traders, non-profit organizations, and government agencies.
MProfit for Accounting ProfitBooks
MProfit is an accounting and finance automation software that can handle your sales, purchases, financial data, and payroll. It has a user-friendly interface that will make accounting automated and easier in the office. A comprehensive accounting platform that works within your existing accounting software, MProfit makes accounting easier without having to learn a new system.
ProfitBooks
ProfitBooks is an accounting automation software that allows you to collect and record accounting transactions from various bank accounts, credit cards, debtors, creditors, stock market investments, and fixed assets. It is the right solution for entrepreneurs, freelancers, or small business owners who need to understand and analyze their financial statements on a periodic basis.
The benefits of automated accounting systems
With automated accounting systems, you can save time and money, increase productivity and grow your business. Freeing you from spreadsheets and manual entries, these systems scale with your business, so you can spend more time on what really matters to you. Here are some of the benefits of using automated accounting systems
Data accuracy
Generally, tracking data accuracy is paramount to the success of an automated accounting system. Naturally, you are trying to balance the books of a small start-up and understand exactly where your money is going with a well-managed business. Alternatively, you may just want to be managing your personal finances more efficiently, data accuracy must be prioritized. When done manually, there is a significant chance of human error. However, when done by software, the result is almost 100% accurate.
Saves Time
Accounting is time-consuming and it is inevitable that you have less time for other important aspects of running a business. Do you also spend most of your time on accounting? Do you want to save time but still be fully compliant with local and international standards? If that is the case, then accounting automation software is the solution for your needs.
Secure file storage
There are high chances that your documents gets lost, stolen, or destroyed by fire or flood when stored as a hardcopy,  However, when using accounting automation software, you can securely store your files on the cloud and can sort and access them from anywhere in this world.
Real time integrations
What differentiates a company and gives it a competitive edge? The right technology strategy, which is making use of automated accounting systems. Generally, real-time smart integrations give businesses the speed they need to capitalize on opportunities and the ability to react quickly to market situations. However, you can easily integrate your software with cloud, hosting, and email to maximize the workflow.
The accounting document automation: how to keep up
Tax season is near. Obviously, that means that you have a lot of documents needing organization and readily available. Generally, if you are manually storing your documents, you are missing out on some reliable and efficient options for accounting document automation.
1: A Workflow Template is selected
2: Customize the inbuilt expense report form to meet your needs
3: Use the workflow designer to set the order for approval
4: Use Frevvo's Visual Rule Builder to Add Business Logic Where Needed
What is an automated accounting information system?
Is an automated accounting information system a replacement for humans? Nope, not at all. However, automation provides more jobs and security for the future. Let's take a look at what an automated accounting information system is. We will also learn how it can help business owners make better financial decisions further into the future.
Generally, an automated accounting information system updates online by the input of the client. The accounting information updates and is available from all locations, including home, business, and while you are traveling. With an automated accounting information system, you do not need a personal computer or software in order to access your accounting records.
Conclusions: How to automate accounting in the best way
An accounting automation software helps out businesses that do not have accounting staff numbers large enough to keep up with daily tasks. It is for those who want the ease of mind in terms of major accounting functions. Approximately 60% to 80% of all accounting-related tasks will run through automation in the future by the end of this decade. The use of automated software can help you keep up with the times. Nevertheless, accounting software can also help you save time.
Don't forget to share
Top articles to read next