How to scan receipts to Excel
How to scan receipts to Excel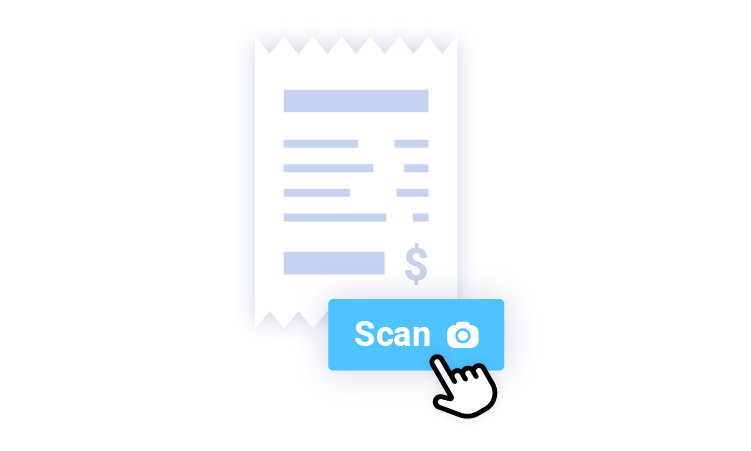 Receipts are a part of every business, whether they relate to transactions for the company or to costs incurred on its behalf.
It can be difficult to keep track of these receipts, but thankfully there are programs that can help.
Excel is one of the most used programs for managing and organizing financial data. It's not surprising that many individuals want to scan receipts and keep them in Excel given how widely used the program is in business.
We will look at a number of techniques for doing just that in this article.
Top 4 techniques to use:
1. Using a Physical Scanner that Can Save to Excel (Practical but Expensive)
It is practical to use a scanner that can scan numerous receipts simultaneously and automatically enter the data into an Excel spreadsheet. These scanners can scan directly to Excel. However, this solution necessitates the purchase of an expensive scanner with OCR capability.
2. Scanning with a Smartphone or Tablet App (Convenient but Dependent on Camera Quality)
Another choice for scanning receipts and saving them in Excel is to use a scanning app on a smartphone or tablet. This is a practical solution because it enables you to scan receipts using just your phone while you're on the road.
You can extract the data from the receipt and save it to Excel using one of the many programs that are available that have OCR capabilities.
This method's biggest drawback is that it is reliant on your phone's camera, which could not always provide crisp photographs of receipts when trying to have many receipt on in one picture.
3. Using Online OCR Software (
Convenient but May Have Accuracy Problems) When
With this technique, the text and numbers on the receipt may be retrieved from an image and saved to Excel. This method's primary benefit is convenience, as it can be used from any computer with an internet connection. However, using these services could come at a fee, and the OCR process' accuracy might not always be consistent.
4. Using WellyBox (Easy to Use and Reliable) 
WellyBox is an online tool that allows you to scan and store receipts, invoices, and other documents.
There is no need to download a new app since it integrates with WhatsApp.
With its OCR features and seamless integration, you can extract data from receipts and save them to Excel.
In addition to being easy to use, this solution doesn't require any additional hardware or software.
Here's how you can scan receipts to Excel using WellyBox:
Connect WhatsApp to WellyBox.



Take pictures of your receipts.

Send them to WellyBox.


Go to your WellyBox account and export your documents to Excel.
Finally, there are numerous approaches to scanning receipts and storing them in Excel, each with advantages and disadvantages. Your unique demands and available resources will determine the approach that is best for you.
Don't forget to share
Top articles to read next