Top 20 Gmail add-ons and extensions for maximum productivity
to try in 2023
Top 20 Gmail add-ons and extensions for maximum productivity
to try in 2023
Technology has made effective communication easier than ever but it can be hard to keep track of emails and find the most efficient way to reply.
Fortunately for Gmail users, there is a range of add-ons and extensions available that can help significantly increase productivity within their inboxes.
These top 20 Gmail add-ons and extensions cover a variety of tools from email scheduling and tracking systems to Dropbox integration. With so many time-saving programs at our fingertips, we have no excuse not to be productive when it comes to dealing with our emails!
Top 20 Gmail add-ons and extension to try in 2023
1. Unroll me
Unroll me is an immensely useful chrome extension for Gmail users. It enables them to safely remove unwanted emails from their subscriptions, simply with a few clicks.
All it takes to get started is for the user to install the chrome extension and log into their Gmail account; this allows Unroll me to detect the subscriptions in their inbox, allowing the user to go through and choose which ones will remain.
Once those choices have been made, Unroll. me will either delete or consolidate the remaining subscription emails – giving users an easy way to stay up-to-date on what they actually wanted while ditching all of the clutter!
2. Boomerang for Gmail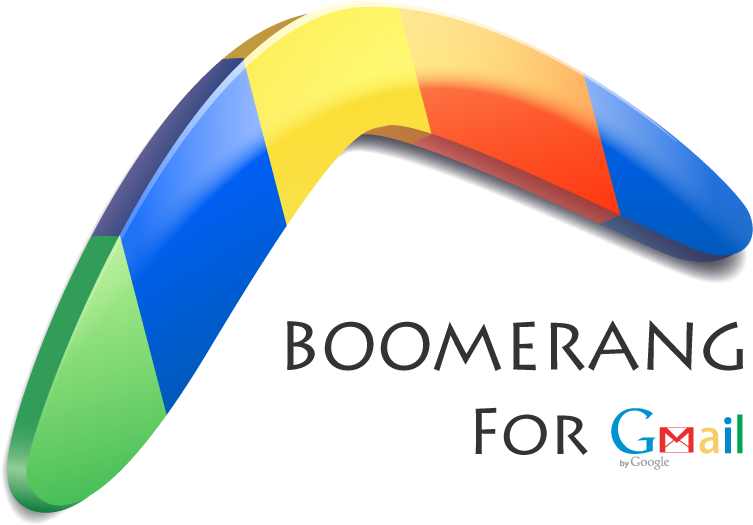 Boomerang for Gmail is an extension that revolutionizes the way Gmail users handle their inboxes.
It proves to be an invaluable tool, allowing Gmail users to write and schedule emails, get reminders when there's no response, snooze emails to come back at a later time, and track email opens.
With Boomerang for Gmail, Gmail users can better manage their inboxes and take control of their workflow. The extension eliminates the need to manually keep track of emails, giving Gmail users more time and energy to focus on what matters most.
3. Todoist for Gmail
If you're looking for the ultimate productivity tool to help maximize your Gmail experience, Todoist for Gmail is the perfect Gmail extension for you.
With this intuitive Gmail plugin, you can turn emails in your inbox into actionable tasks, turning every email into an opportunity to get things done.
By creating organized reminders and separate lists, Todoist will help make sure that none of your Gmail emails slip through the cracks, helping you maximize (and possibly even exceed) your productivity goals.
With minimal installation and powerful features, Todoist for Gmail is the perfect solution for anyone trying to take their Gmail usage to the next level.
4. Checker Plus for Gmail
Checker Plus for Gmail is an ultimate Gmail inbox organizer and multi-tasking extension. It helps Gmail users stay organized with their Gmail inbox and manage multiple Gmail accounts in one place seamlessly.
This Gmail extension provides fast access to messages and notifications, each under its own Gmail label. Furthermore, it allows users to snooze emails, set reminders, take quick actions such as archiving or deleting emails from the list view, and a lot more.
With Checker Plus for Gmail, you'll never miss any important Gmail conversation ever again.
5. Mailtrack io
Mailtrack.io is a Gmail extension that keeps you in the loop of your emails. Whether you're communicating with colleagues, customers, or vendors, Mailtrack.io helps you keep track of what gets sent, who responds, and when.
Avoid the hassle of sifting through your inbox to determine if an email was opened – with Mailtrack.io, all this information is presented to you in one convenient dashboard – so you always know who's engaging with your team's valuable messages.
6. Streak CRM for Gmail
Streak CRM for Gmail is an easy way to manage customer relationships from your Gmail inbox. No more back-and-forth between multiple apps and browser tabs – Streak CRM's Gmail extension lets you stay organized in one place. Automate mundane tasks and save time by using Streak CRM for Gmail.
7. Clearbit Connect
Clearbit Connect is revolutionizing the way B2B emails are accessed and sent. By installing Gmail extensions, you can get free and verified emails in your inbox with a few simple clicks of the mouse.
This incredible technology provides users with an easier, faster, and more reliable way to reach out to other businesses online. No more wasting time scrolling through hundreds of contacts to find the right one.
Clearbit Connect grants access to current and up-to-date contact information, giving professionals the power to easily connect with other professionals around the world.
8. Trello for Gmail
Gmail extensions have changed the way we manage our Gmail inboxes and Trello for Gmail is one of the most powerful Gmail extensions available.
Thunderbird users can utilize this amazing extension to quickly organize emails, tasks, bills, projects, and more all in one efficient place. It doesn't stop there; you can also collaborate with your colleagues in real time by attaching comments or notes to emails, managing shared tasks and inboxes, viewing overdue emails and calendars at a glance, plus much more!
9. Sortd for Gmail
Gmail extensions such as Sortd for Gmail can help you get control of your inbox. Sortd for Gmail allows users to organize emails, prioritize tasks, and make progress-checking items off their lists faster.
It enables users to assign the items in their inbox directly to the To Do list, creating a living task list that is updated whenever an email related to an item is received.
The interface allows Gmail users to classify email messages by task and keep track of tasks by color-coding them or tagging them with labels. Furthermore, it simplifies searching for emails through keyword searches within Gmail and also provides summary views of all current tasks.
All this makes it easy to move quickly between emails and tasks without having to switch windows or apps.
10. Gmelius
Gmelius is the Gmail add-on you didn't know you needed. It is here to solve all of your inbox woes, helping you organize and maintain a clutter-free inbox.
With tools like Gmail Snooze, team collaboration capabilities, project management boards, and automatic email tracking, Gmelius has it all to make your Gmail experience a breeze.
The Gmail add-on even allows for the integration of third-party apps like Trello and Zendesk to maximize efficiency. Spare yourself from Gmail chaos and give Gmelius a try – it just might be the answer to smoother communication.
11. Folio by Amitree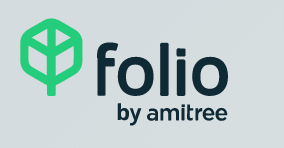 Amitree's Folio is a tool to manage purchase and sale transactions and attachments with ease.
With its attachment add-ons, Folio helps you attach documents directly to your Gmail messages without having to upload them separately, saving valuable time and cutting out complicated steps.
Folio also gives you options for setting up folders to better organize important documents related to the transaction so nothing ever gets lost.
In addition, the tool offers advanced search tools that help you quickly find what you are looking for when trying to locate an attachment or document associated with the transaction. With its suite of helpful attachment solutions, Folio will streamline your transactions and ensure every attachment counts.
12. Copper CRM for Gmail
Using a browser extension, Copper CRM for Gmail is the best way to take customer relationships further. Unlike similar products, this browser-based tool allows users to access relationship data from within the browser—without ever leaving their Gmail account.
It enables users to visualize customer data in an intuitive dashboard, leverage powerful automation tools, search and quickly respond to emails or schedule tasks.
Plus, with easy integration, it's simple to get all your laptop, tablet, and mobile devices connected seamlessly Keep track of your sales opportunities easily while enjoying a smooth user experience by choosing Copper CRM for Gmail today.
13. Simplify Gmail
Getting the best out of Gmail just got easier! With browser-based tools, you can now quickly simplify Gmail and make your life easier.
You can now get organized with a smarter inbox, save time with custom labels, keep conversations together and take control of the conversation with archive options.
As the browser-based Google tools are integrated with Gmail, they not only help to streamline the process – they make it more secure too. So what better way to make your inbox more efficient than by simplifying Gmail right from your browser?
14. TeX for Gmail
Setting up TeX for Gmail is a great way to make the best use of your Gmail experience.
The integration of the TeX library into Gmail allows you to type equations, symbols, and functions just like any text would be written in an email – all without any extra plug-ins required.
The ability to quickly and easily create mathematical content from within the body of an email is hugely useful, whether you're a student sending an assignment or a professor presenting new research findings to colleagues.
Also, it's designed with security in mind; as with any other data sent through emails on Gmail, it's handled with best practices. So if you want to make the best use of your Gmail account, installing TeX for Gmail is definitely worthwhile.
15. Any Do
Any.Do project management is an amazing chrome extension that makes it simple to stay organized, wherever you are. With Any.Do, you can easily access your projects while using Gmail and have them all set up to be completed in a jiffy.
Whether you're at home or on the go, you can keep track of any task that needs your attention. And if you're really ambitious, Any.Do has a feature called "Goals 2023" which allows users to set up achievable goals for the years ahead, so you can stay focused and on top of important projects no matter what comes their way.
16. WiseStamp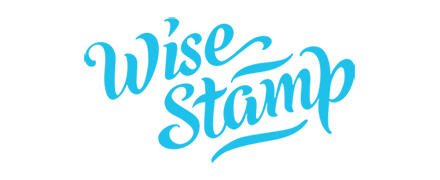 Wisestamp is the perfect tool to help you stand out in your emails. It emphasizes your personality, creativity, and expertise with professional-looking email signatures that can be tailored to each message.
With Wisestamp, creating a signature has never been easier. You can customize logos, colors, and fonts, write anything you want, and insert important links to your own website or social media channels.
Overall, Wisestamp simply makes you look more professional in email correspondence and allows you to take greater control over how you are perceived online.
17. Simple Gmail Notes
Gmail Notes is a fantastic tool for streamlining business communications and reminders. It's simple to use and free, making it the ideal company-wide collaboration solution.
With Gmail Notes, users can easily write notes that serve as reminders or to-do lists in an email message or within Google Calendar.
This feature makes it easy to remember tasks and keep organizational documents organized in one place. Gmail Notes also allows users to save their notes privately or share them with colleagues or other contacts. Private notes are secure, while shared notes can be accessed by others using Google Drive or other compatible applications.
Having the ability to quickly reference information without searching through multiple places is priceless technology efficiency at its best.
18. Gmass
Gmass is an incredibly handy online service that enables users to send large volumes of emails in just one click. It simplifies the process of batch emailing and provides flexible tools for personalizing each message.
Thanks to Gmass, sending out hundreds or even thousands of emails no longer requires tedious manual labor; users can automatically keep track of who opened their messages, as well as see detailed analytics about recipients' engagements.
Gmass is the perfect solution for professionals and marketers looking to streamline their email outreach campaigns and save time while getting more clients or subscribers.
19. Notifier for Gmail
Gmail Notifier is a handy tool for those who use their inboxes for business or pleasure. With one click, the Notifier notifies users of any new emails that have come in – save time scouring through each page and checking your inbox.
It's like having an email guard at your digital door, keeping you in the loop on all your messaging needs. With this little app, be assured of never misplacing a message again. Never miss out on another important email by using Gmail Notifier!
20. Zoom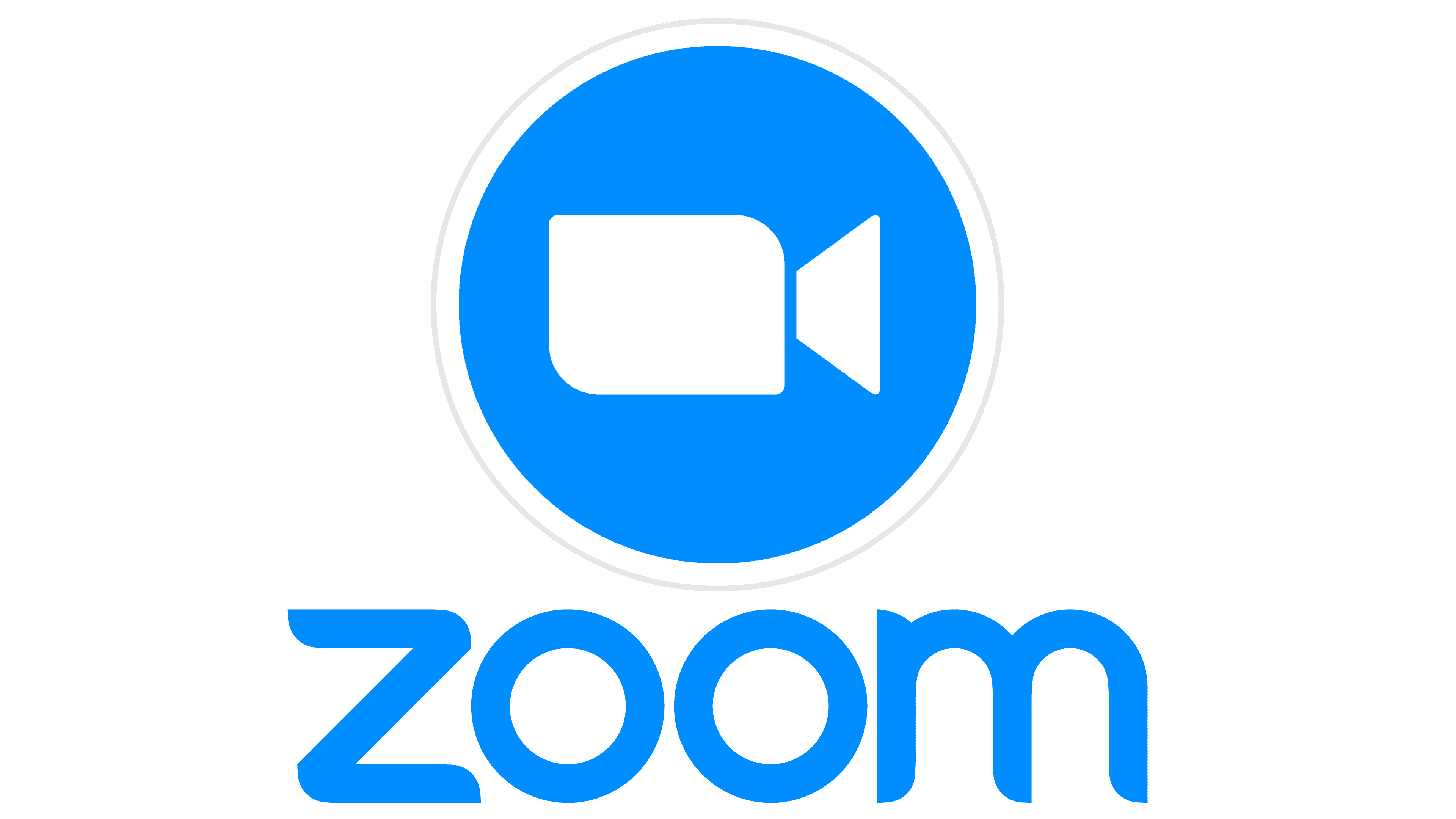 Zoom for Gmail is a tool that makes virtual meetings easier than ever. This convenient and user-friendly platform enables you to connect with coworkers, colleagues, and customers from all over the world in a matter of minutes and without any hassle.
With zoom for Gmail, you can instantly start or join video meetings right from your inbox and even share your screen directly with zoom's simple one-click presentation sharing.
Plus, zoom allows up to 50 viewers on audio and up to 100 viewers in video meetings at once – providing you with lots of opportunities to collaborate no matter where you are!
The importance of Google add-ons and extensions
Google add-ons and extensions offer a wealth of functionality to enrich the usage of Google products.
These efficient pieces of software allow users to customize their experience with Gmail, Calendar, and Drive, presenting users with an even more user-friendly interface.
What's more, these add-ons and extensions can save time by automating and streamlining commonplace tasks that would typically require manual inputs. Businesses can help teams work together more effectively by syncing documents across multiple devices.
Add-ons and extensions can also provide additional security layers against cybercrime, phishing attacks, and malware threats. As such, they are an essential part of any Google product user's technological arsenal and should be given due consideration when choosing which applications to use.
Review
Finding the right Gmail add-ons and extensions can seem overwhelming, but they don't have to be.
The top 20 Gmail add-ons and extensions can boost everyone's productivity—from entrepreneurs to students.
From increasing collaboration in the workplace to organizing tasks, these simple solutions provide a wide range of features tailored toward individual needs.
With many available for both personal and business use, the right combination of add-ons and extensions makes it possible to achieve greater output through improved user experience.
Don't forget to share
Top articles to read next