Uber Receipts – Overview
There are two types of Uber receipts, one is for the passengers, this is sent to their phones as soon as the ride is over and the second is the invoice sent to the driver at the end of their shift.
We're going to cover the first. These are the type you receive as a client after you take a ride in an Uber.
Where Can I See My Uber Receipts?
The Automatic Way:
Create a free WellyBox account using your Gmail or Outlook account.

WellyBox automatically collects your receipts from your Uber account or from your email (in case Uber sends you an email receipt). 

That's it. You can see your receipts in editable format on your WellyBox dashboard.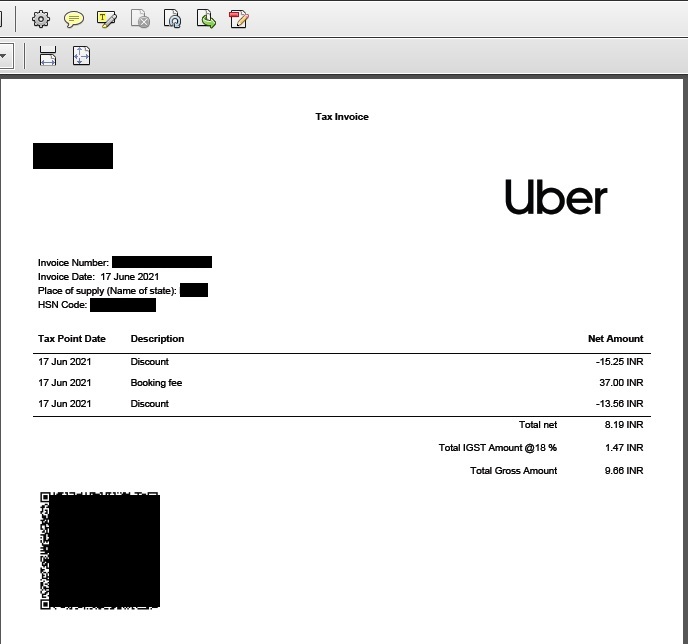 The Manual Way:
Login to your Uber account on your computer.

On the top right corner click your username.

In the drop-down menu, click "My Trips".

Select the trip you want a receipt for and click "Save Invoice".

That's it. You can see your receipt now.
Your receipt is displayed on your screen instantly! If you prefer to automate the process you can learn more about our automatic expense management tool.
Why is it Important to Keep your Uber Receipts?
If you are a business, properly keeping the record of your rides will help you separate taxable and nontaxable incomes. allowing you to keep track of your deductible expense.
You can create your own sorting system by keeping paper receipts or by scanning the receipts and uploading them into a file.
Finally, keeping your receipts is an important part of keeping track of your expenses. Doing so will help you better handle your budget.
How do I Organize my Uber Receipts Electronically?
You don't have to worry much about organizing your Uber ride records. Your account saves every receipt you get on it. you can download it If you need it and can email it or send a physical copy that you print out.
How do I Enter my Uber Rides into my Expense Report?
All you need to do is send in your receipts along with a filled-out expense report. Simply take a look at all of the relevant rides and download the ones that can be labeled as expenses, add the amount up and make a note of it. Then you can send all of the information in.