PayPal Receipts 
Full Guide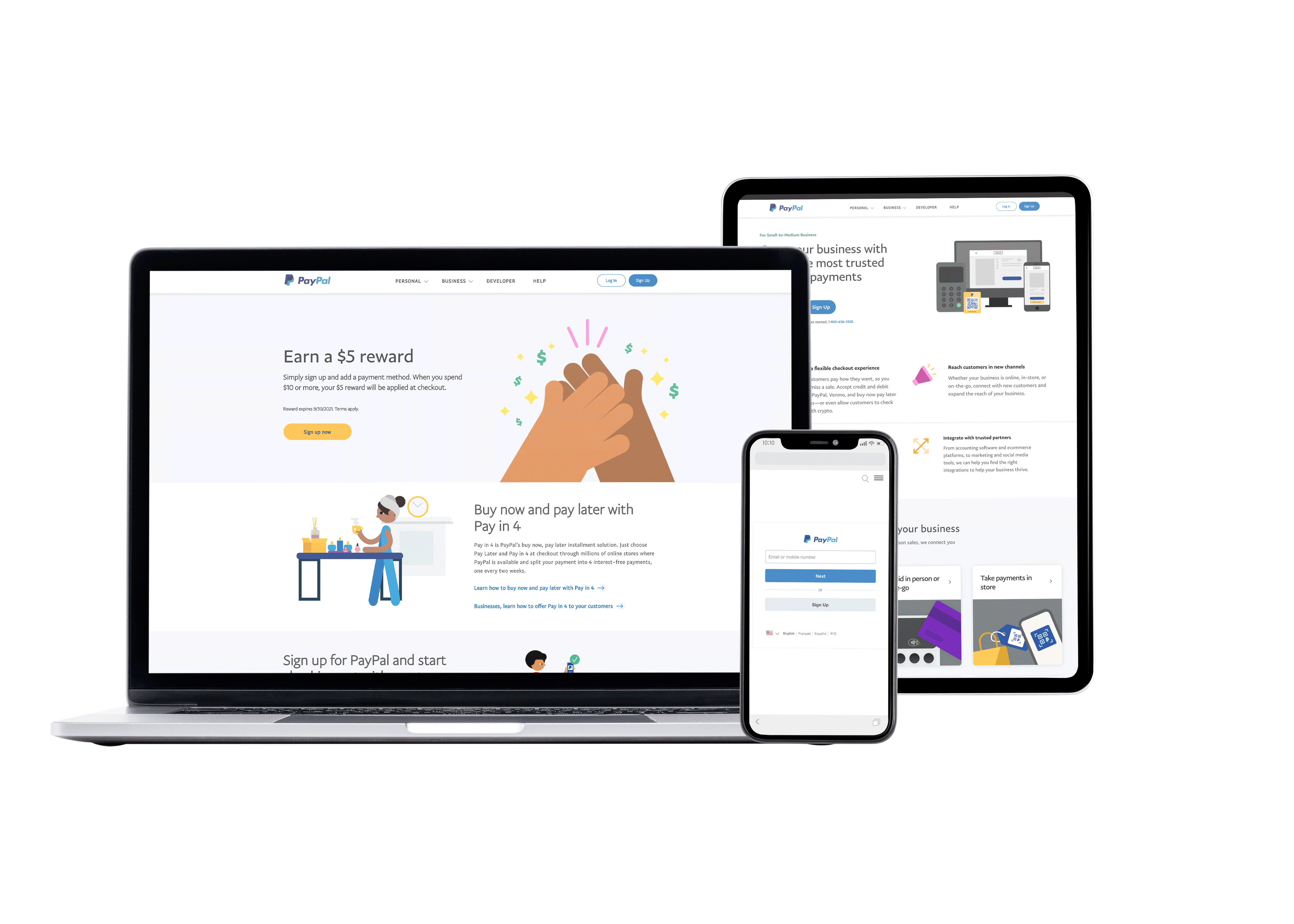 PayPal Receipts – Overview
Your PayPal "wallet" securely stores your credit card, debit card, and bank account info in one place. Making choosing your payment option at checkout is a breeze.
You can even select PayPal to pay with credit card points. – Companies will provide you with a receipt or invoice you can keep or send to a relevant party.
Having a PayPal account is like having a theft-proof wallet on the internet. You'll also be privy to all of your PayPal receipts.
How Does PayPal Work?
PayPal operates as a payment processor for online vendors and many other commercial users, charging a small fee for its services. These vendors need to provide a receipt or invoice. Most businesses that use Paypal tend to have a small link you can click on somewhere on the transaction page.
To protect both parties in the transaction, PayPal deploys various security tools. Tools like data encryption and anti-fraud technology.
To keep user data as secure as possible, PayPal also uses end-to-end data encryption.
Further security measures include optional two-factor account logins and email confirmations for transactions.
Having a PayPal Account
Joining PayPal is simple. A customer needs to create an account by filling details into the form provided on the site—information like your address and related information.
The service will then contact you through email.
You will be given an account linked to your choice of monetary sources and a password.
Where Can I Get Help or Find Answers and Learn About Using PayPal Properly?
Once on the website page, you can search for common questions and other ways to get help when problems occur.
The PayPal website is extremely detailed.
It lets you search common questions, get your receipt and invoice, find a business address, and access a menu of various payment and other search options.
Many of these pages will have details on how or a link to information regarding your question.
PayPal representatives can join the conversation to mediate and resolve the issue. Help clear up details regarding the history of the purchase to advocate fairly. PayPal also helps resolve transaction or account issues. Having a receipt or an invoice saved at this point can only help you.
This is all part of the PayPal Policy.
PayPal Receipts
Every transaction you do use PayPal will save your receipt or invoice online on your PayPal account, where you can retrieve it later on. At the time of the transaction, PayPal will also send a receipt to your associated email.
I Lost One of my PayPal Receipts. What Should I Do?
Getting a lost receipt back from PayPal is an easy process. From the PayPal webpage on your account, go to "Invoicing." From here, follow the instructions available there.
Should I Store my PayPal Receipts?
Yes, apart from the benefit of basic bookkeeping, which will help you understand your spending and be in better financial control. It would be best if you kept them for accounting purposes.
You may be eligible for a tax return due to VAT/ GST/ Sales Tax. Keeping your receipts will let your accountant know if and how much of a tax return you deserve.
There's also always the IRS which decides to come to "Make sure everything is 'By the Book.' Being organized will help you avoid issues with them.
How to Automate the Management of PayPal Receipts?
The benefits gained from accurate bookkeeping are well recorded. The fact that many businesses work either partially or completely online means that a great deal of these receipts ends up in our email.
To boost your business, you need a system that can scan paper receipts and automatically upload your receipts from your email.
With its easy sign-up, WellyBox offers a system that automatically scans your email, makes a copy of all your receipts, and then puts them in one place, your WellyBox Dashboard, where you can manually scan in paper receipts.